Navigating the world of loungewear for men
Posted by SOCKSHOP
We all strive to have a bit of comfort in our lives, from our home interiors to our clothing. Nothing beats the feeling of finding an outfit that you can comfortably wear whilst still looking great. This is where loungewear comes in. Whether you're looking for a comfortable outfit for when you're lounging around the house or a cool and stylish outfit for your weekend plans, there is always a look for you. Discover more about SOCKSHOP's range of loungewear for men.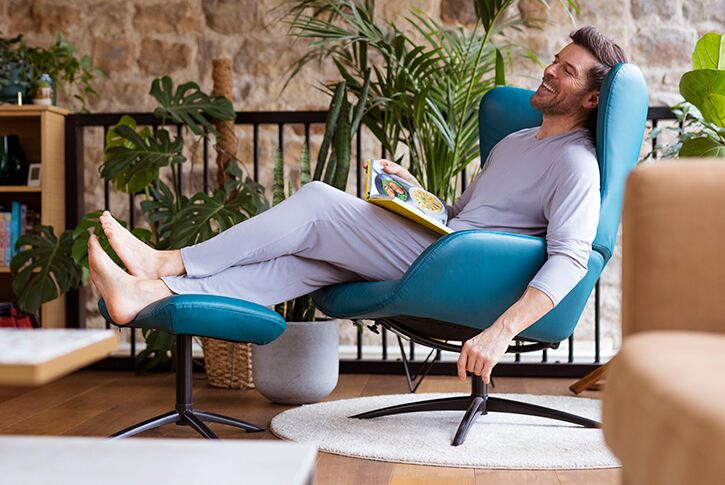 Our guide to loungewear
Here at SOCKSHOP, we are all about your comfort. So we've decided to give the definitive guide on everything you need to know about loungewear for men. It is quite a common misconception that loungewear clothing is exclusively for females but this is not the case. Whether you are a man, woman, identify as either, or neither at all, loungewear is for everyone. In this guide, we will tell you everything about loungewear for men, from where you should wear it, how you should wear it, and what loungewear is best for men.
When should you wear loungewear?
For us, the answer to this one is quite simply: whenever!

Due to the way the world has changed during the COVID-19 pandemic, loungewear fashion has increasingly become more of a presence in our everyday lives.

As the world slowly ground to a halt and many started working from home, lots of us decided to swap our smart and professional clothing for some comfortable and casual loungewear. This change in fashion saw an influx of fashion brands releasing new ranges of loungewear for men and women.

As life is slowly starting to resume its regular pace, many of us are sticking with the loungewear lifestyle and are not planning on reverting to our old wardrobes. Loungewear for men and women is pretty much applicable in all social settings, depending on your desired look.
How should you wear loungewear?
Knowing how to navigate the world of loungewear as a novice can be quite daunting. This is why we want to help you put together the perfect loungewear look for men and women. The key to a great look is to start with a simple t-shirt.

Start your look with a simple short or long-sleeved t-shirt. This will allow you to expand on your outfit by choosing the perfect pair of bottoms to go with it.

Try to stick to neutral colours to ensure your top and bottom halves will match. Your loungewear look won't appear the best if you've got a bright yellow t-shirt on with blue bottoms.
The best loungewear for men
Here at SOCKSHOP, we have the perfect range of loungewear for men. Our bamboo loungewear collection has been specially designed from gently rounded bamboo fibres, ensuring complete freshness and breathable comfort all day long.

All of our range has been made from bamboo to ensure you receive only a silk-like touch that is super soft against the skin. Our loungewear for men features everything from bottoms to shorts, and both short and long-sleeve t-shirts.

Looking for the best loungewear for men? Head on over to our range and find your perfect match.