5 ways to celebrate Bonfire Night from home
Posted by SOCKSHOP
Add some sparkle to your celebrations from the comfort of your own home…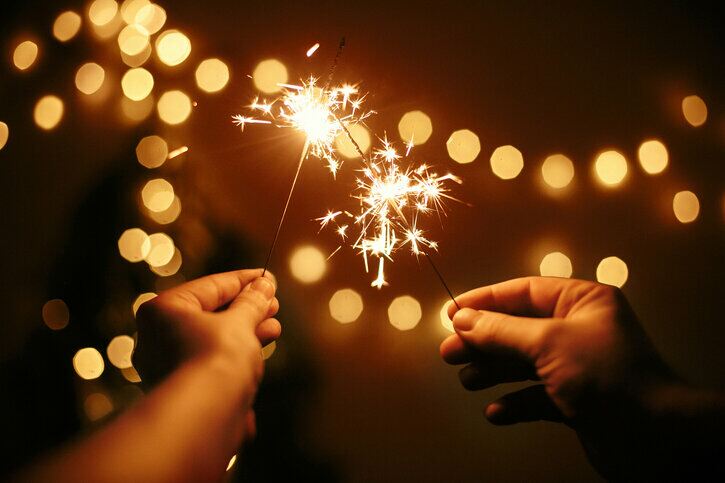 Prepare firework-themed food
There are plenty of firework-themed foods that you can prepare for the big day. From baking biscuits in the shape of exploding rockets decorated with icing and sprinkles, to making traditional parkin cake using ginger, treacle and syrup. Toffee apples are another autumn favourite and you could even set up a station with a choice of toppings for everyone to dip, roll and personalise their sweet treat.

Play glow in the dark games
Take the bright light-theme indoors with the help of some fluorescent games. Simply fill some plastic bottles with glow sticks to create your own glow-in-the-dark bowling alley. Add water to refract the light and add some weight to your 'pins', but not too much, as you'll need to be able to knock them over easily. Alternatively, you could set up a colourful ring toss game by looping glow sticks into circles and throwing them at an upright target.

Build yourself a Guy
Making your own Guy is a great way to mark the 5th November. If you're like us and have plenty of old socks around the home, you can stuff unwanted pairs with old newspapers to build the limbs. If you've got the luxury of a big garden, you can safely burn your creation from a distance. Just remember to follow advice from the experts for a safe bonfire. The Royal Society for the Prevention of Accidents offers useful tips.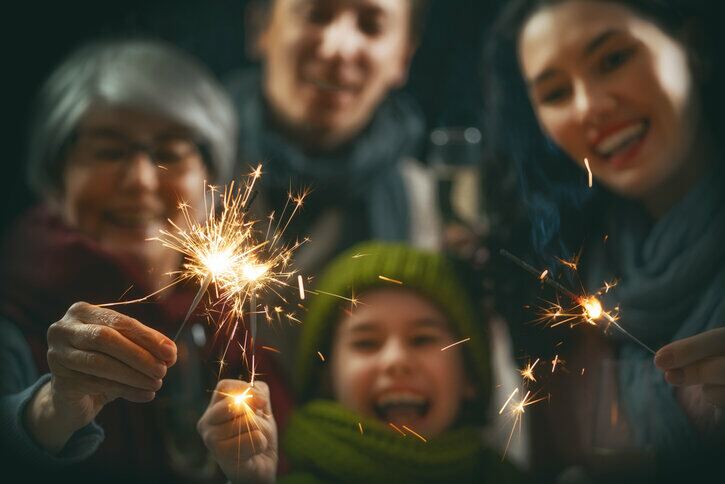 Host your own firework display
The big displays may be cancelled this year but there's no reason you can't host one of your own. If you don't have an outdoor space available, you can always try some indoor fireworks for a safe celebration. Look out for category F1 fireworks and follow any guidance given on the packaging. You can even add some sparklers too, they're a great choice for kids who are nervous around the bangs and whistles of rockets, candles and wheels.

Craft a bonfire
When outdoor space is limited, kids and open flames aren't a great idea. Why not ask the little ones to build a faux bonfire instead? With the help of some paint and marker pens, old kitchen roll holders make perfect logs, while brightly coloured tissue paper can be easily arranged to give the illusion of fire. You could even host your own bonfire creation competition.