5 pairs of essential socks for men
Posted by SOCKSHOP
Whether you're attending a wedding, going to work or just jogging in the park, getting the right socks is essential.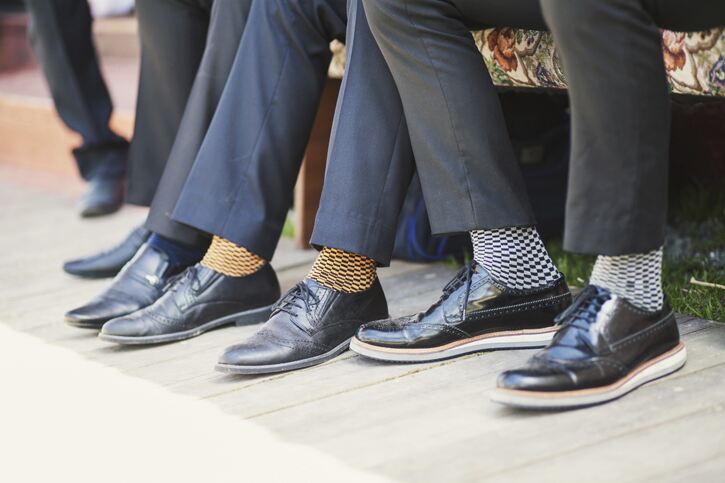 Be prepared for any occasion

But buying a new pair for every occasion? Not when you've got these 5 pairs of classic socks in your armoury.

1. Plain white socks

While white socks might have dropped out of fashion, there's still something to be said for the clean lines a white sock provides.

Plus, they're great paired with a pair of trainers when running or combined with jeans and Converse for a retro, 50s look

When to wear them: While doing sport, around the house, for looking like James Dean


2. Classic Black

The classic white sock has been replaced by the classic black. The beauty of black socks is that they go with pretty much anything – from jeans to chinos.
But they work best in a formal setting. Sure, striped socks are fast becoming the fashionable choice and with a range of colours available you can match them with pretty much any outfit.
Whether you opt for vertical or horizontal stripes they can liven up your classic jeans and pale blue shirt combo with a splash of colour – without being OTT.
When to wear them: casual offices, dates, drinks with mates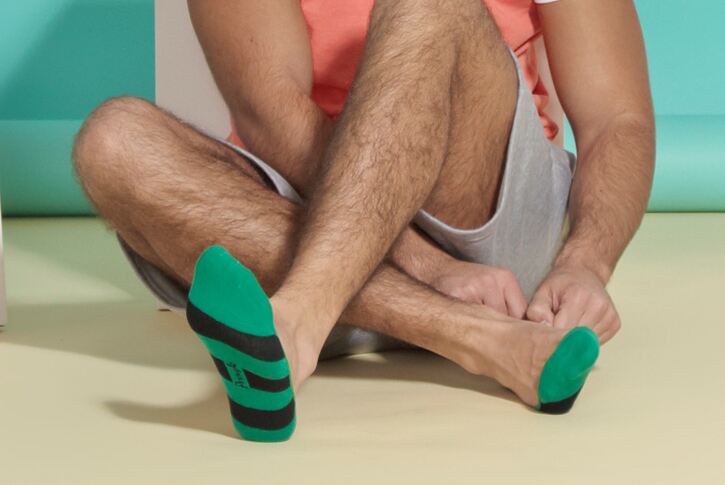 4. No show shoe liners
Going sockless has a great appeal, especially when you've got your crisp cream chinos on and a pair of Italian loafers.


But the reality can often be different to the casual,
Cote D'Azur attitude
you're looking for. In fact, you're more likely to get blister and sweaty feet than Rose and a tan.


This is where
no shoe shoe liners
can come in handy. Hidden below the line of your shoes, they provide the clean look without the dirty downside.


When to wear them: on holiday, when wearing fashionably short trousers
5. Wool Socks

Whether you opt for classic merino, indulgent cashmere or everyday plain wool, these provide a level of comfort few other socks can.

The natural properties in the wool mean they wick water away from your feet, helping them to breathe and stay smell free.

They're also warm in winter and cool in summer – the perfect all-round sock. Go for thicker ones for when you're being more active or thin cashmere when you want that extra level of comfort.

When to wear them: hiking, in winter, when getting cosy, when spoiling yourself