Small ways to live more organically
Posted by SOCKSHOP
This month marks Organic September, 30 days dedicated to raising awareness about the benefits of sustainable living. So, what better time is there to give you a few lifestyle tips to help you be kinder to the environment?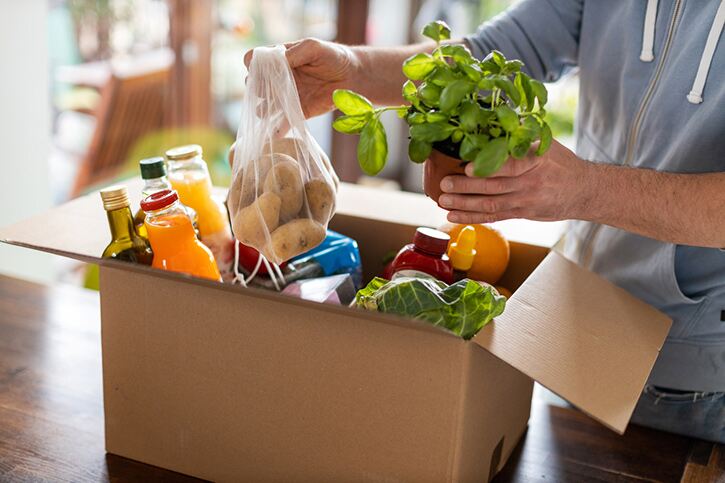 1. Sign up to an organic box scheme
There are plenty of retailers who let you fill a shopping basket with 100% organic food and drink. You choose the frequency of deliveries and the products you normally buy as part of your weekly shop, and can rest assured knowing that you haven't misread a label. Many online services use carbon-efficient deliveries and less packaging than conventional supermarkets. Plus, if you sign up for a regular service, you can help to support organic farmers too.

2. Book a table at an organic restaurant
The next time you treat yourself to a sit-down meal, why not reserve a seat at an organic restaurant? The easiest way to find an environmentally-friendly menu is to look out for an 'Organic Served Here' rating. Cafes and restaurants are awarded up to five stars based on their spend on organic produce, and highly rated eateries can be found all across the country. The Soil Association can help you find an organic restaurant or café near you.

3. Swap your brew for something organic
If you're looking for one easy swap for your weekly shop, why not try an organic cuppa? We drink 100 million cups of tea and 95 million coffees a day in the UK, so the simple switch could make a massive difference to the environment. Talking of organic drinking, there are plenty of organic wines and beers on supermarket shelves too. The alcoholic drinks are produced using a fraction of the pesticides that other drinks use and their fields and farms are often havens for local wildlife.





4. Grow your garden carefully
Growing a garden filled with enough fruit and veg to feed the family may be the organic dream but it's often just that, a dream. However, there are many smaller things you can do in the garden to ensure you're living more sustainably, from using peat-free compost to saving soil by composting. Some plants will also improve the health of your soil and attract benificial insects, clover is a great option to start with. If you're up for something more challenging, you can always try growing a few simple but staple herbs, such as mint, oregano and parsley.

5. Make your next item of clothing organic
We don't tend to think of fashion when trying to live more organically but an increasing number of clothing options are now made in an environmentally-friendly way. In fact, when comparing clothing in 2017 and 2020, there's been a 127% rise in the number of organic products available. Next time you're adding items to your wardrobe, look out for the organic symbol from the Soil Association, Global Organic Textile Standard or the Organic Content Standard.