Two feet down the aisle: Personalised socks for the big day...
Posted 24th April 2014 by Danielle

Last week my big brother tied the knot! So I treated him and the rest of his Groomsmen to some big day!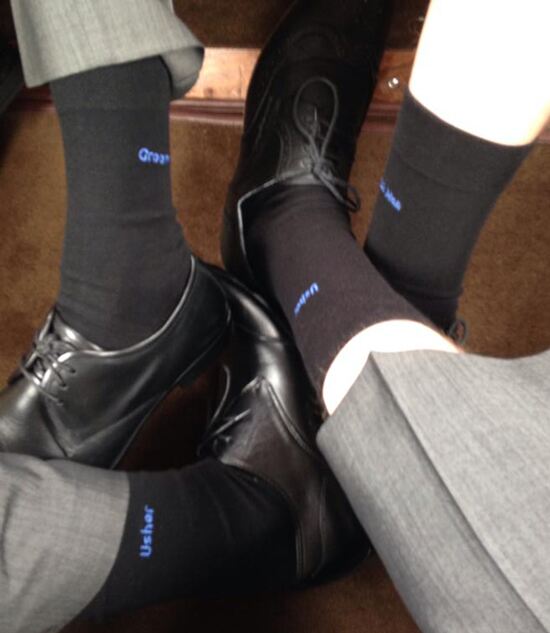 Here are the groomsmen in the Wedding car on their way to the church sporting their personalised socks for the occasion!
Wedding season is just round the corner, and socks are the perfect (yet subtle) way to inject a little bit of fun - and your own personal touch - to your big day (and the pre-parties!); whether you're sporting your theme colour under your suit ;)


Psssst... We also have a selection of if you're feeling a bit more serious!

Happy planning!

Danielle x