How to make your wardrobe more environmentally friendly
Posted by SOCKSHOP

While green as a colour might be on trend, it's a green attitude towards your wardrobe that's most important this season. As people start to move towards more sustainable lifestyles, fashion moving with it.

With Earth Day on April 22 urging people to consider their environmental footprint, and Fashion Revolution Week (April 24-30) directly addressing the impact fashion has on the environment, isn't it time you got in on the act as well.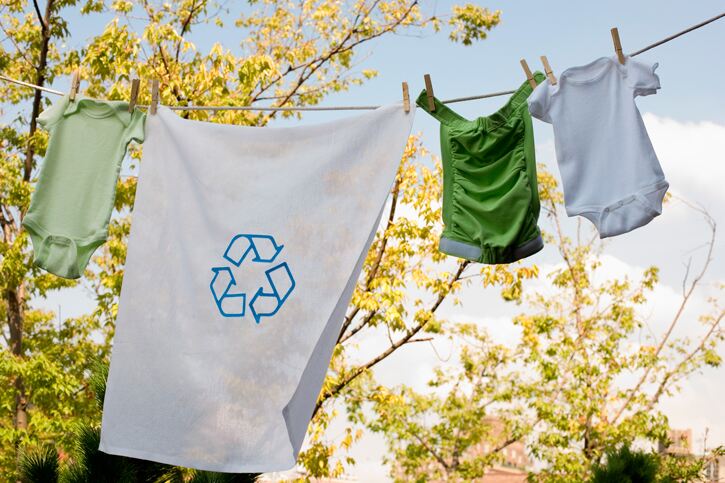 Here are a few easy ways to make your wardrobe more environmentally friendly.

Buy for the long term
The age of throwaway fashion is coming to an end. People are starting to realise the impact that creating a piece of clothing has on the environment. From the various chemicals used, to the plastics that will end up in landfill.

Instead of buying a dozen new items on the cheap, invest in a couple of well-made items. These might be more expensive, but they'll last longer reducing your carbon footprint.

Look for natural materials
Synthetic materials can be damaging to the environment. Even if they're recycled properly, they release micro fibres during the washing process that end up polluting our rivers and waterways.

Wool is a good option, especially wool from Britain as it travels less distance during manufacturing, reducing the carbon footprint. Bamboo is also known for being an environmentally friendly option. Also look out for organic cottons and wools, as they use fewer chemicals in their production.

Environmentally friendly socks? Check out our organic and natural selection here.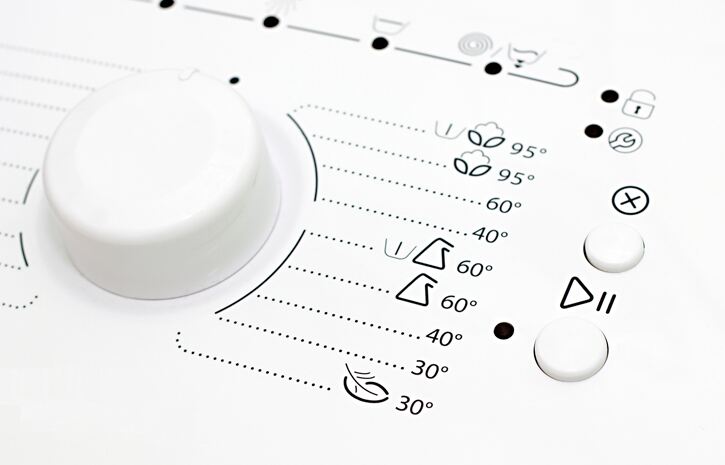 Wash with care
How you wash your clothes is important. Firstly, you're probably washing them too often. Not only does over washing reduce their lifespan meaning you'll need to buy more new clothes, but it also means you're putting more cleaning chemicals into the environment.

Advice on how to be greener when washing includes…
Wash at low temperatures. 30 degrees is fine for non-soiled clothing.
Use less detergent. You don't need to follow the recommendations on the box. Even a 10% reduction is an improvement.
Use concentrate detergent. This is more environmentally friendly than 'standard' detergent.
Get rid of fabric softener.
Fully load your washing machine.
Dry on a line rather than using a dryer.
Re-use and recycle
If an item goes out of fashion or becomes damaged, you don't have to ditch it. Instead, consider ways to re-use or recycle it.

This could involve simply learning how to repair items. For example, shoes can easily be re-soled, tears stitched up or stains removed.

Or you could recycle items. They could be used on furniture or as cushion covers, taken to charity shops or passed on to someone they fit.

Finally, store items that have gone out of fashion. Fashion is so cyclical it'll not be long before they're trending again.

Discover sustainable brands
Not all clothing is created equally. Some brands strive to be greener while others have questionable environmental standards.
Minna a luxury eco brand that produces wedding dresses.
Jeff Banks. They have produced a series of eco-friendly socks that combine bamboo (see above) with recycled wool.
Stella McCartney. This animal rights campaigner never uses leather or fur.
People Tree. An early adopted of environmentally friendly principles, they developed the first integrated supply chain for organic cotton from farm to final product.
SOCKSHOP. Yes, us. We're a member of the Ethical Trading Initiative and stock a number of sustainable brands and eco-friendly materials.
Thought. Thought (formerly Braintree) socks are made from Bamboo, blended with a range of other natural material, from organic cotton to hemp, and you can find Thought socks right here at SOCKSHOP.co.uk.