Our visit to Emmaus Bolton
Posted by SOCKSHOP
If you've been keeping up with our recent activities, you might have read about our work with Manchester's homeless community with charities like Barnabus and Coffee4Craig. In an effort to continue working to help the country's homeless, we recently started to work with Emmaus.

Emmaus is a homeless charity which began in France shortly after the Second World War. In the 1990s, the charity came to the UK and now has 29 "communities" across the country, housing between 20 and 40 people each.

Companions are offered a place in the community for as long as they need it, provided that…
they work for 40 hours per week, or give as much time as they are able, in the community's social enterprise;
they behave in a respectful way towards one another;
no alcohol or illegal drugs are used on the premises;
they sign off all benefits, with the exception of housing benefit.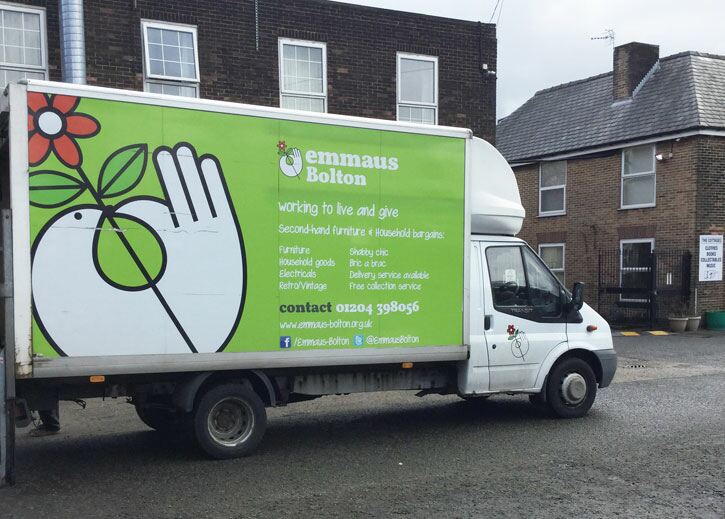 The Emmaus Van is always out and about picking up goods to be sold/refurbished

Having worked with Emmaus for a short while – providing socks for them to distribute to those in need, we recently went along to visit their Bolton community, just a stone's throw away from SOCKSHOP HQ. Emmaus Bolton's Executive Leader, Tony Stephenson was there to welcome us, show us around the community and explain in detail the wonderful work carried out by Emmaus, their staff and the companions.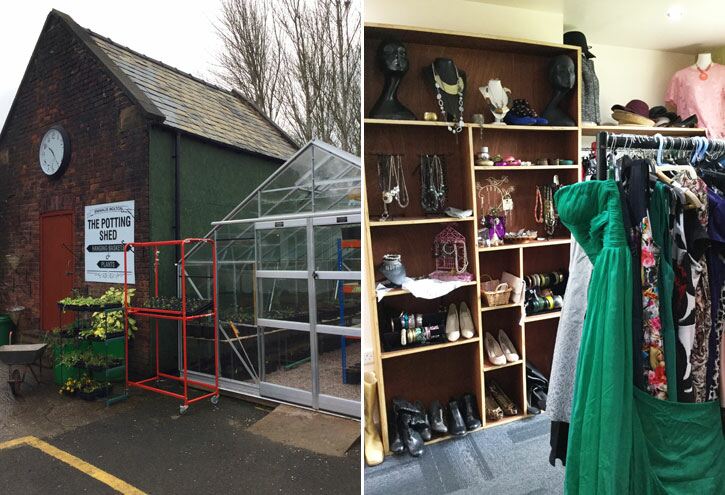 Left: The community grows plants to sell, as well as providing a hanging basket restoration service. Right: The Cottages host a range of second hand clothes, books and music collections for sale.

As well as living quarters for their companions – including private rooms for each companion, and communal living, eating and laundry facilities – the community plays host everything that fuels Emmaus's social enterprise ventures, which are key to the way each community works. From a range of shops, selling second hand furniture, white goods, clothing, books, music, bric-a-brac, and children's toys and clothing; to a greenhouse and gardening area with home grown plants and a hanging basket restoration service.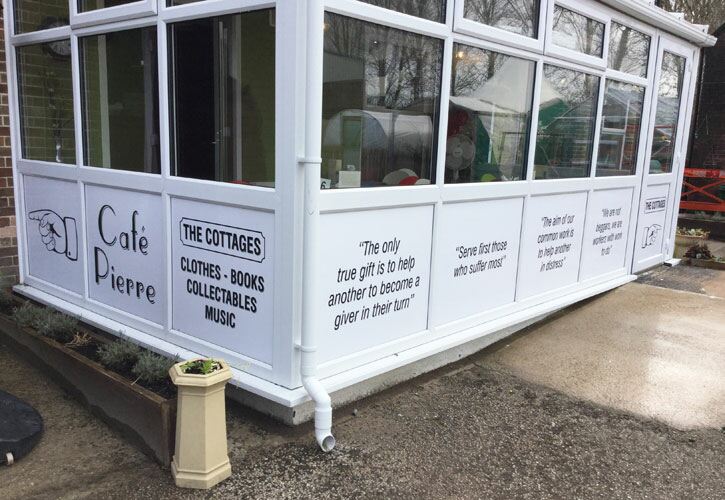 The Community Café offers tea, coffee, cakes, and a range of breakfast and lunch items

The ever-growing community also houses a café offering tea, coffee, cakes, breakfast and lunch items, as well as workshops which allow companions to carry-out the community's restoration services – fixing up, recycling and upcycling everything from furniture and white goods, to bikes.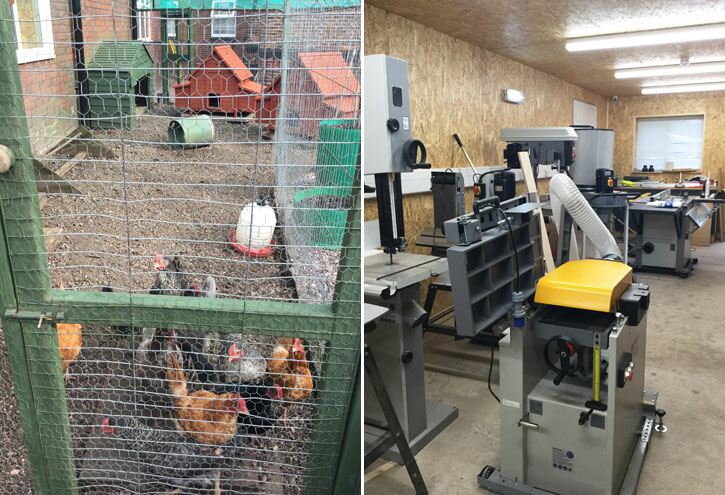 Left: The community chickens, who provide eggs used for meals prepared and shared by companions. Right: The wood workshop is keey to restoration and recycling services.

As we toured the community, it was clear to see companions involved and working hard in every aspect of this unique setup, which "provides meaningful work for companions but also generates the funding that maintains our communities."

To find out more about Emmaus, find your local community or donate, visit www.emmaus.org.uk.