SOCKSHOP's self-care guide for Stress Awareness Month
Posted by SOCKSHOP
SOCKSHOP's self-care guide for Stress Awareness Month
As April arrives, we're greeted with delightful springtime and the excitement of Easter. It also brings with it Stress Awareness Month. We think it is the perfect time to help you get a hold of your stress levels and discover exciting new ways of de-stressing. Think of this as your ultimate self-care guide.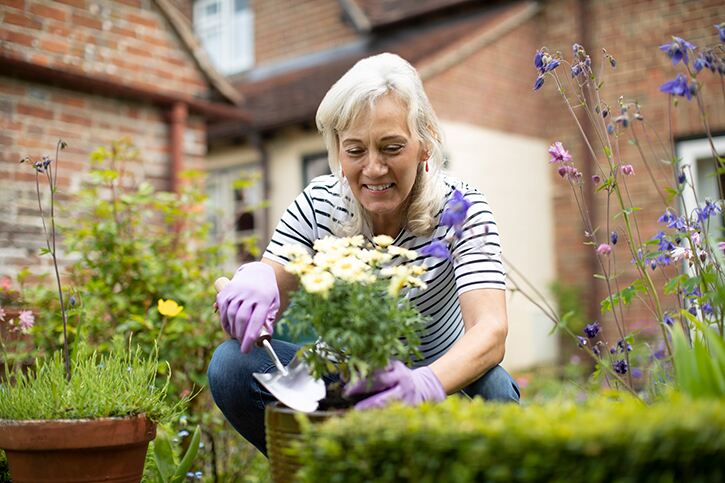 Make an active change
It is all too easy to get swept up in the hustle and bustle of daily life. As life moves at a fast pace, it's often common for people to forget to take time for themselves. This is one of the best ways to address your stress levels. You need to make an active change.

If you've been waiting for a sign to tell you that you need to make a change, this is it. As part of National Stress Awareness Month 2021, take this opportunity to make an active change and take back some control over your life.

Stop worrying about things that you can't change or control and focus solely on the present day and what you can achieve. With recent studies showing that 73% of people have stress that impacts their mental health, it's time for some much-needed self-care.

It's National Stress Awareness Month 2021 and it's time to make a change.
Discover a new hobby
One of life's little pleasures is having a hobby that you enjoy. There's nothing better than making some time in your day to do something that you enjoy. When we're all so used to doing tasks that we don't enjoy,, finding a hobby can be a great antidote to humdrum routines.

Whether that's sewing, knitting, playing a musical instrument, painting, colouring in, or reading, find a hobby that makes you happy and make a promise to yourself to stick with it.
Invest in you
Investing in yourself is one of the simplest ways to de-stress and declutter the mind. By this, we mean investing some time and effort into your mind and body.

We can all agree that spending some time either daily or weekly investing in yourself can go a long way. It gives you some time-out from the stresses of daily life. Some people find that investing in themselves consists of watching their favourite film or television series. For others, investing in themselves could consist of a good old pamper night.

Running a bath, losing yourself in your skincare routine, and a fresh set of pyjamas and slipper socks can be all it takes to invest in a little 'me time'. We've all heard of the common joy of changing your bedsheets and getting into bed after a nice hot shower, so use this task as a chance to invest in yourself.

Investing in yourself with whatever makes you feel happy and calm is one of the easiest and most effective ways to de-stress. Also, it's Stress Awareness Month 2021 so you've got the perfect excuse for it!
Treat yo'self
After over a year of lockdown restrictions, we think it's safe to say that we've all succumbed to the temptation of online shopping. After all, we do deserve a treat, right?!

Well, if you didn't think you deserve one already, you certainly do deserve a treat now. De-stress by buying that top you've had your eye on for a while or that perfect pair of slipper socks that would coordinate perfectly with your dressing gown. Alternatively, treat yourself whilst also being environmentally conscious by investing in some bamboo underwear like our Lazy Panda range.

However, if clothing isn't your bag, treat yourself to whatever makes you happy. It could be a new book, a new house plant, or even a cupcake to have after your afternoon coffee.

Treating yourself is an easy, and often very effective, way to de-stress and lift your spirits.


De-stressing for Stress Awareness Month 2021
However you decide to spend Stress Awareness Month 2021, make sure you dedicate some time out from the daily grind. Invest in yourself and be sure to give your brain a rest from the stresses of everyday life.

Life can be challenging at times and national awareness months like these give us a gentle reminder that we deserve some loving and TLC. We hope you found this self-care guide to be what you are looking for.