When socks are more than socks part 2: random and various!
Posted by Katrina
I had so much fun putting together the socks be put to good use?'
So below is a selection of random ideas I tried out. I'll be honest, some worked better than others!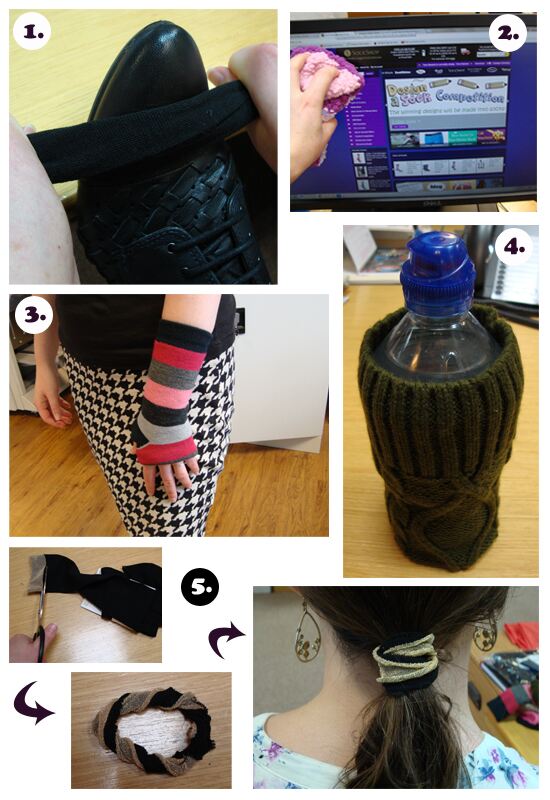 1) Shoe polish rag – A spare pair of socks are great as shoe polishers. One can be used to polish your shoes while the other can be used to shine them up afterwards!
2) Duster – Either place the sock over your hand or bunch up and use to wipe down dusty areas. Try to use a bed or slipper sock as the soft material will be gentler on particularly sensitive surfaces.
3) Fingerless gloves –Take a knee high sock, cut the heel off to create a hole for the thumb, and the toe of the sock for your fingers. If you like to sew, neaten up the edges by sewing a hem.
4) Bottle cosy – To keep your drinks bottle cool, insulate it with a long sock. Simply cut off the top of sock and slide it over the bottle.
5) Hair band – A sock with a jazzy welt (the elasticated bit at the top) works really well for this. Simply cut the welt off the sock, twist around (and sew in places to hold the material together if you can) then place in your hair.
Katrina x