Proud shirt sponsor of... Witton Albion FC!
Posted by Danielle
As you may, or may not, know Witton Albion FC. We recently headed over to the club for the launch of the new season shirts and we think they look fab!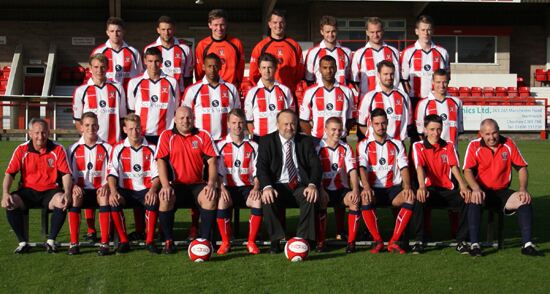 Team Photo: Witton Albion FC sport their new shirts, sponsored by SockShop, for a team photo.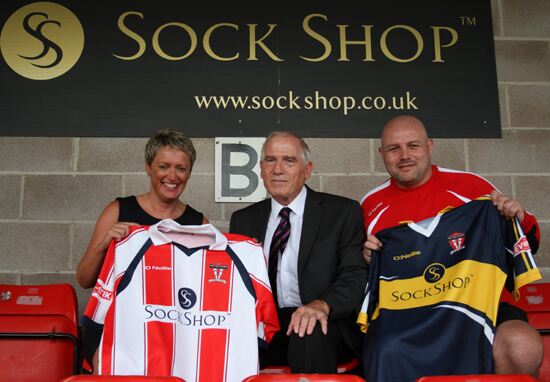 SockShop team member Jim (centre) visited the club for the launch of the new home (left)
and away (right) shirts.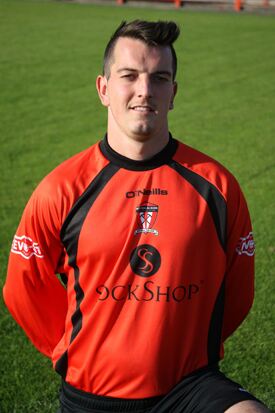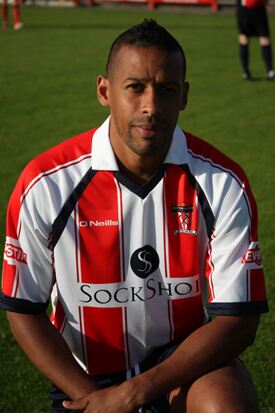 Left: Goal Keeper Matt Cooper, Right: Marc Joseph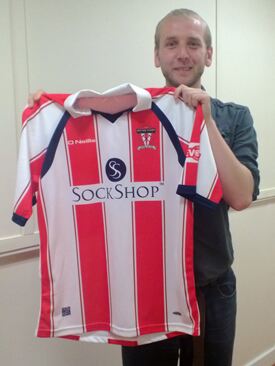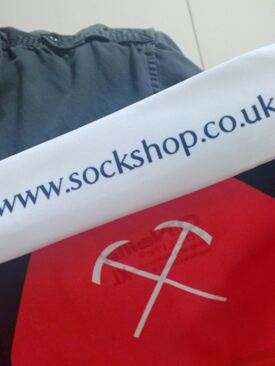 SOCKSHOP team member Dan (unfortunately not a new signing for the club despite the
nature of the pose) shows off one of the new Witton Albion FC home shirts!