An extreme holiday needs extreme socks
Posted 28th August 2015 by SockShop
There's one thing all adventurers will tell you - whether they are into snowboarding or exploring remote cities – it's hard on the feet.

We're here to help with a few tips on what to pack to make sure your feet are in the best shape possible at the end of a hard day of having fun.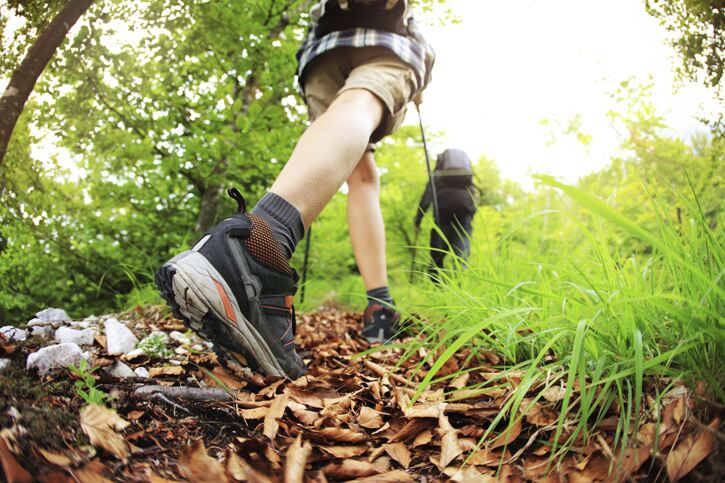 The right pair of socks can make sure you enjoy your holiday

For reaching new peaks

If you're planning a trek – whether it's the gentle slopes of the Scottish Highlands or the extreme heights of Nepal - you'll need some hard-wearing socks.

A pair of thick wool socks is a must. The thickness adds padding, helping to prevent rubbing and blisters, while wool is much more breathable than other materials. Opt for merino if you can afford it.

The good news is they don't need washing after every wear, which you find might hard to do on the foothills of the Himalayas.

For getting on your bike

Biking holidays are becoming a lot more popular. You might chose to spend your whole trip going from place-to-place, or simply hire bikes for a few days' exploring. Either way, you'll need suitable socks.

Falke's BC5 Low Volume Road Cycling Socks have been ergonomically designed for cycling. They are light yet cushioned, keeping weight down while giving the ball of the foot support.

For exploring new cities

New Delhi, Bangkok, Buenos Aires and Barcelona – they all have one thing in common - they get very hot in the summer. Exploring new cities can be fascinating, but getting blisters is less fun.

Try bamboo socks – they not only come in a range of colours to go with any city outfit, but the fabric helps wick moisture from your feet, lets them breathe and keeps them blister-free.

For far flung beaches

It's tempting to ditch socks all together when you're heading on a beach holiday – they just take up space and you'll be wearing flip flops all day anyway.

But wearing flip flops or sandals for too long can result in painful feet as they lack the arch support of shoes and can rub between your toes. You also risk burning to tops of your feet with constant exposure to the sun.

Pack some trainers along with a few pairs of sneaker socks that hide underneath the shoe. This'll give your feet a break and keep them smelling sweet all holiday long.

For deep in the jungle

Heading to the jungle, whether it's the Amazon or remote reaches of Borneo, comes with a number of dangers. One of the main worries is bites – either from malaria-carrying mosquitos or moisture-loving leaches.

On such a trek, you're always recommended to wear long socks that can be pulled up over your walking trousers to keep out any unwanted visitors.

Bridgedale New Comfort Trekker Socks are a good option.

For on the water

Kayaking trips are great fun. From the rapids of the Rocky Mountains to the sleepy rivers of India, you can see a lot more from the water than you'd imagine.

But you need to keep dry otherwise you'll end up risking fungus-filled toes.

Sealskinz 100% Waterproof Socks have a waterproof, highly breathable membrane to ensure your feet are always comfortable and dry.

For the long haul

Getting to remote, undiscovered places can be half the battle, especially with long haul flights lasting well over 10 hours.

Such long flights can put certain people at risk of deep vein thrombosis (DVT).

Pick up a pair of flight socks, which will help improve blood flow in your lower leg and lower the risk of DVT.

Happy holidaying!