What to wear in a hot office
Posted 16th August 2016 by SockShop
British summers might be unreliable, but we do tend to get short heatwaves (for which our offices seem totally unprepared), and working in stuffy buildings with windows that don't open or broken air conditioning can be a nightmare.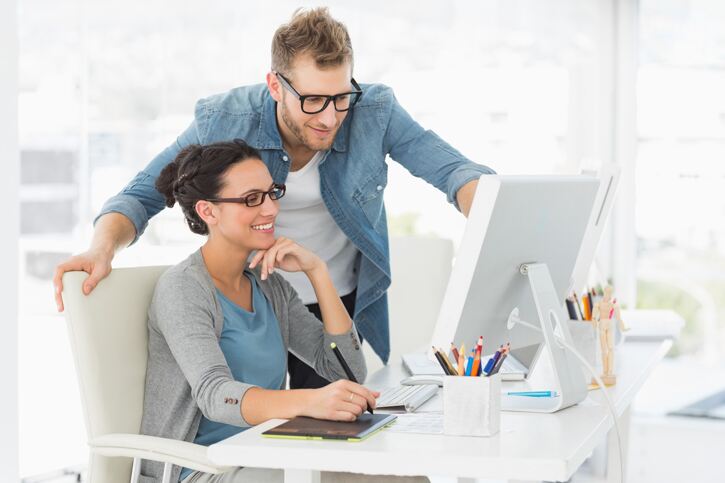 Here are a few tips on how to dress, while staying smart, in a hot office…

Layer up

Unreliability is a defining feature of the British summer, so being adaptable is important.

This is where layers come into their own. You could be faced with a bright summer morning, then a sweaty tube ride, followed by a hot office with occasional blasts of air con.

With layers, you can add and take away when needed - a lightweight cardigan or jacket is perfect for such situations.

Breathable is best

Natural materials are your best friend in the summer as they help your body to breathe and reduce that sticky feeling.

Light cottons are great but wool can sometimes be even better. It might seem counter intuitive to choose wool in the summer, but lightweight wool socks – or socks with a blend of wool and cotton – can help you feel cooler as they are more breathable than cotton alone.

Linen is also a good choice for jackets, tops and shirts as it's lighter than regular cotton. But make sure it's crisp and fresh when putting on.

Try to avoid synthetic materials as they can trap heat and moisture.

The long and short of it

It's time to get those legs out – whether you're a man or a woman smart shorts are becoming a lot more accepted in the office environment, especially in mid-summer.

Make sure they're perfectly pressed and in muted colours. Pair with a plain white shirt or top, tucked in with slip on leather shoes.

For women, a shorter skirt than usual is fine though don't go too short as you don't want it digging into your legs all day when you're sat in your office chair.

Slip on your shoes

Your feet are one of the areas you need to look after most during the summer. They help the body to release heat and regulate core temperature. This means they can get hot and sticky if locked up all day.

For women, opt for slip-on sandals with a wide band that will help them stay in place.

For men, low-rise loafers are a good choice. If you can, ditch leather all together for canvas shoes as they help air circulate.

And, of course, go for breathable socks underneath. Trainer socks or shoe liners are great as they help keep the lower leg cooler.

Keep it smart

The temptation in the summer is to bring the beach look to work – but you need to remember that you're still in an office environment and could have a client popping in at any time. This means you've got to keep your outfit on the smart side.

Smart t-shirts are fine, as long as they're simple and well fitting. Avoid bold logos and images on your t-shirts – a single colour works best.

Loosen up

Circulating the air around your body helps you keep cool, so it's time to ditch the skinny jeans and go for a more relaxed fit. The same goes for any tight-fitting tops and shorts.

Slim fitting is fine, but having the material pressing against your skin can cause it to heat up, and sweat patches become much more apparent.