What to wear at the Notting Hill Carnival
Posted 22nd August 2017 by SockShop
From its fantastic floats to non-stop party atmosphere, Notting Hill Carnival is like a part of Rio has come to West London. And those attending – whether as part of the show or just to watch – tend to dress to impress.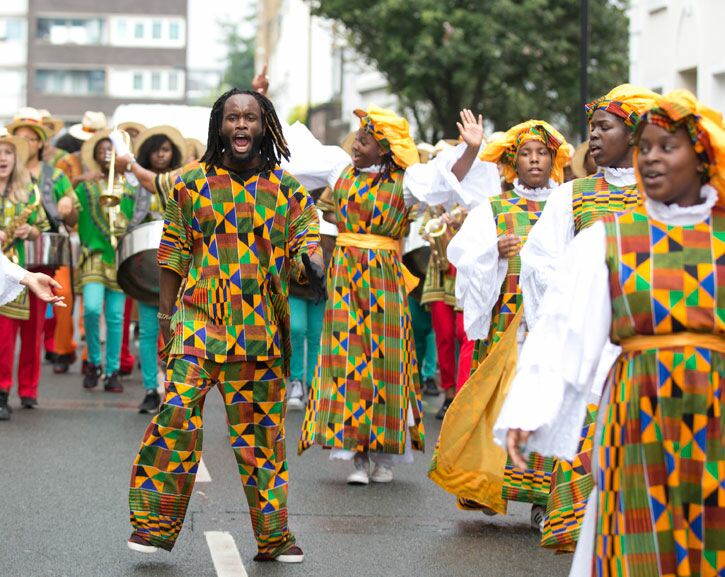 Isabel Infantes/PA Wire

But it's not your standard fashion show, there's something unique about how to dress for Notting Hill Carnival…

Go bold
It's a carnival after all, so look to South America for your colour palette. Think canary yellows, vivid greens and sunburned reds and oranges.

Prints and patterns are also always popular at the carnival and with this year's trend for all things tropical you won't be struggling to find floral or animal prints.

If you don't want to go all out with the colour, just choose a single piece or accessory – such as a tropical print scarf or pink leopard print jacket.

But do try and avoid cultural appropriation – it's a fine line but avoid any items that have cultural significance such as bindis, Native American headdresses or dreadlocks.

Be prepared
While the bars and restaurants around Notting Hill will be open and buzzing during the carnival, the bulk of the event takes place outside, with parades down the streets. This means you've got to come prepared for being outdoors all day.

And in the UK, this means planning for the weather. Pack lightweight plastic ponchos and umbrellas to combat the rain, while a good hat and some sunscreen will help if the sun does shine. A lightweight shawl or scarf would also be useful if it gets cold or to protect your shoulders against the sun.

And bring a big bag to keep it all in along with a few other essentials like cash, hand sanitiser, bottles of water etc. Make sure your bag is secure as pickpockets are sadly rife.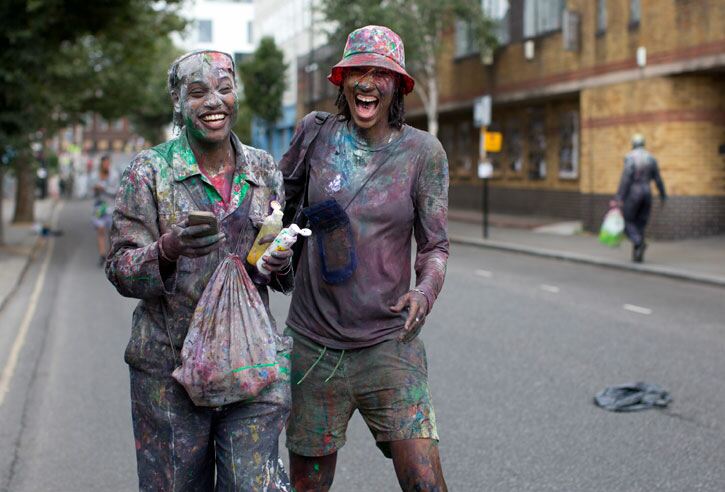 Isabel Infantes/PA Wire

Get comfy
You'll be spending most of your day either walking the streets or squeezed up against other partygoers. This means good footwear is essential.

Don't even think about wearing lightweight sandals – you'll end up with sore toes after being stood on a hundred times. Go for comfy and waterproof footwear that will last you all day.

And wear some lightweight breathable socks to help prevent your feet getting too hot and sweaty.

Don't wear anything special
Finally, remember that it's a carnival – staying pristine is not a high priority.

The chances are you'll get dirty, whether that's from muddy shoes kicking your trousers or skirt, food and drink spillages or people getting into the festival spirit by throwing colours around.

This means wearing your best outfit is a risky proposition. As you're going to be wearing something a bit unusual and not your everyday outfit, why not head to the many local vintage stores or markets beforehand to pick up a crazy and affordable outfit.