Best countryside walks in the UK
Posted by SOCKSHOP
What better way to get active than simply heading outside, putting one foot in front of the other, and walking?

The UK has some excellent hiking routes, taking in a whole range of different scenery, so there's something for everyone out there. And with hiking the ultimate all-weather activity there's no excuse to not give it a go.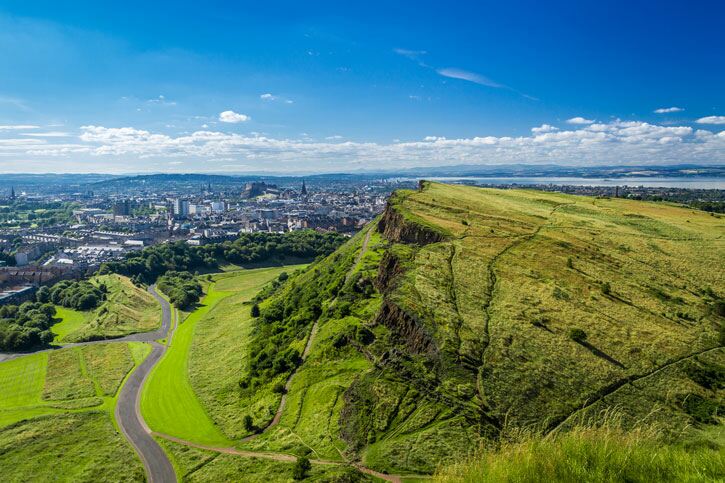 Arthur's Seat, Edinburgh, Scotland

Here, we take a look at some of the best UK walks to give you some food for thought if you're planning on grabbing your hiking boots anytime soon.

Arthur's Seat, Edinburgh
What better way to experience one of Europe's most beautiful cities than hiking up a nearby mountain and taking in a bird's eye view? Arthur's Seat is just a stone's throw from central Edinburgh but as soon as you start the climb it feels like you've been transported to the burly Scottish countryside. Expect a battering from the wind when you reach the top, but with the views out across Edinburgh and the North Sea it's well worth it.

Mount Snowdon, Gwynedd
At over 1,000m, Mount Snowdon is the highest peak in Wales and definitely a must-see. On a clear day, the views from the top are some of the best in the UK and there are lots of ways to get up there, meaning there's a walking route for everyone. And you don't even strictly have to walk the whole way either – there's a mountain railway directly to the top.

Lizard Peninsular, Cornwall
If you're heading down to the West Country be sure to check out the Lizard Peninsular, home to Lizard Point — the most southernly tip of mainland Britain. Tucked into an impressively craggy coastline, the peninsular has a number of hidden coves just waiting to be explored. And when you've finished walking for the day, what better way to refuel than with a traditional Cornish cream tea?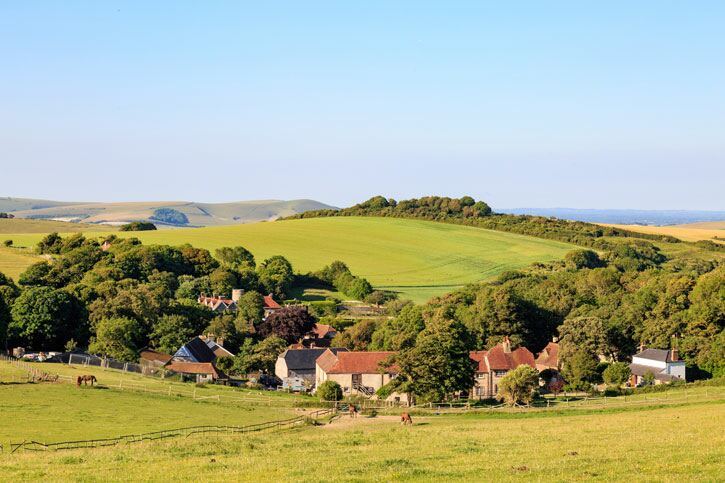 The South Downs, Sussex, England

South Downs Way, Sussex
Explore the UK's newest National Park and an altogether more sedate rural landscape by hitting the South Downs. Start in Winchester, the ancient capital of England, and head east towards the white cliffs of Beachy Head. It's not as hardcore as other walks on this list, but with some of the South East's best scenery and a plethora of excellent pubs and quaint villages along the way, it can be a rewarding walk in more ways than one.

Cleveland Heritage Coast, Yorkshire
Pounded for centuries by the wild North Sea, the coastline of North Yorkshire is one of the most dramatic in the UK — and this walk takes in the best of it. Start in Whitby, with its ruined Gothic abbey that was the inspiration for Bram Stoker's Dracula, before heading south along rugged coastal routes. Take in Ravenscar and the picture-perfect fishing village of Robin Hood's Bay on the way before ending up in Cloughton for a well-deserved pint.

If you're heading out on any of these great walks, make sure you have the right socks for the occasion by checking out SOCKSHOP's selection of men's and ladies' walking socks.