Olympics - what to stream to get into the Olympic spirit
Posted by SOCKSHOP
With the Olympic Games finally underway in Tokyo, we've compiled some of the best Olympic-themed films to get you into the sporting spirit…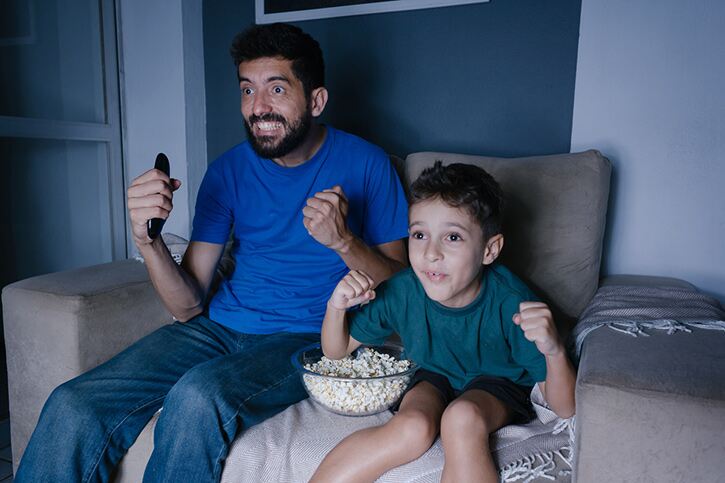 I, Tonya (2017)

Starring Margot Robbie, this dark comedy follows the story of American figure skater Tonya Harding. Most significantly, it explores her association with the 1994 attack on rival and fellow Olympic hopeful Nancy Kerrigan. The scandal is often better remembered than when Harding became the first American woman to complete a triple axel during a competition in 1991. Loosely based on true events, this mockumentary-style movie offers a fresh perspective on the events that unfolded.
Stream on amazon prime video


Unbroken (2014)

Directed by Angelina Jolie, this one is both a war-movie and sports movie about Olympic runner Louis Zamperini, played by Jack O'Connell. After joining the army on the brink of World War II, his plane crashes. He's faced surviving 47 days in a raft, until he's captured by the Japanese navy. His luck worsens when he's sent to a POW camp, where he's subject to an extremely cruel prison commander. This is where his Olympic training and mentality kicks in – can he overcome anything?
Stream on Netflix


Chariots of Fire, (1981)

This historical drama film tells the tale of two British athletes, Eric Liddell and Harold Abrahams, competing in the 1924 Olympics. They both have the same end goal in sight and have trained for years to qualify for the Games, but run for different reasons. Liddell is a committed Scottish Christian running for God, while Abrahams is an English Jew running to challenge anti-Semitism. The film picked up BAFTA, Academy and Golden Globe awards…so it's guaranteed to be worth your time.
Stream on Disney+


Race (2016)

Stephan James stars as Jesse Owens, who rises from a field sensation at Ohio State University in the early 1930s to a record-breaking four-time gold medallist at the 1936 Olympics in Berlin. After much uncertainty, the United States opts not to boycott Nazi Germany – overcoming racism in both America and Germany, Owens proves himself as the fastest man in the world.
Stream on YouTube


Cool Runnings (1993)

Loosely based on the true story of the Jamaican national bobsleigh team's debut in Canada's 1988 Olympics, this comedy follows the team on their quest for success. Without any sponsorship or real knowledge of winter sports, they seek help from an out of action ex-champion slider called Irv. Reluctant to return to the sport, he agrees and finds himself coaching a team of beginners going for gold.
Stream on Disney+