Gift wrap your socks - Christmas master class
Posted 19th December 2013 by Danielle

So you've raided gifts, now take a few tips on different gift wrapping methods!

The prep
Many of the accessories etc.) available at SockShop come with a handy gift tag attached. Perfect if you've purchased as prezzies! Or if they're just a treat for your feet, write it out to yourself... Why not?!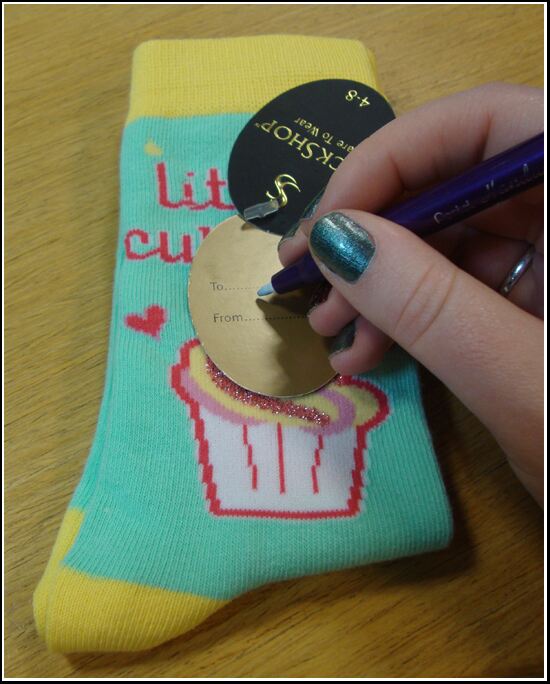 Socks shown:
The classic sock wrap
If you're feeling traditional, go down the classic sock wrap route.

1. Place the socks length ways in a section of wrapping paper which has been cut generously enough to wrap around the socks.

2. Fold the longer sides in on the socks and secure with tape.

3. Seal at either end and secure with tape.

4. Decorate with some ribbon and a bow (optional).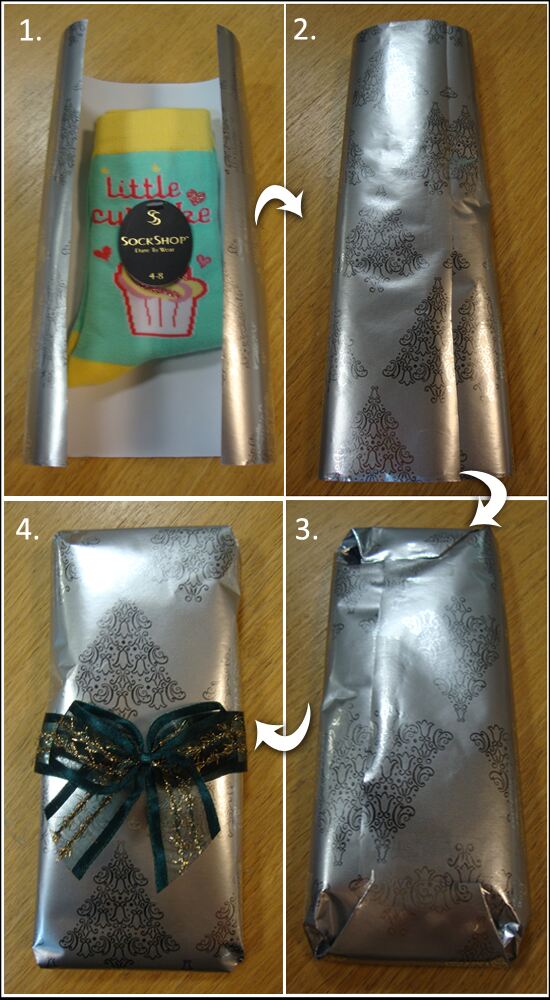 Use this method if you're wrapping more than one pair too!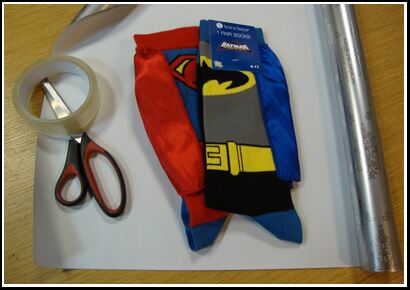 Socks shown: DC Comics Superman and Batman cape socks
The crafty sock wrap

Want to disguise your gifty socks or just wrap them up in a more festive, fun way? Try the crafty sock wrap!

1. Roll up the socks from welt to toe.

2. Place the rolled up socks in a length of wrapping paper. Be sure to leave a generous amount of room either side of the socks. Fold the longer sides in on the socks and secure with tape.

3. Twist the ends (either side of the sock) and secure with tape if needed.

4. Tie the twists with ribbon/a bow. And there you have it! Your socks, cleverly disguised as a Christmas cracker!

It's easy to wrap multiple pairs of socks like this too. Just place the rolled up socks side by side in a longer length of wrapping paper!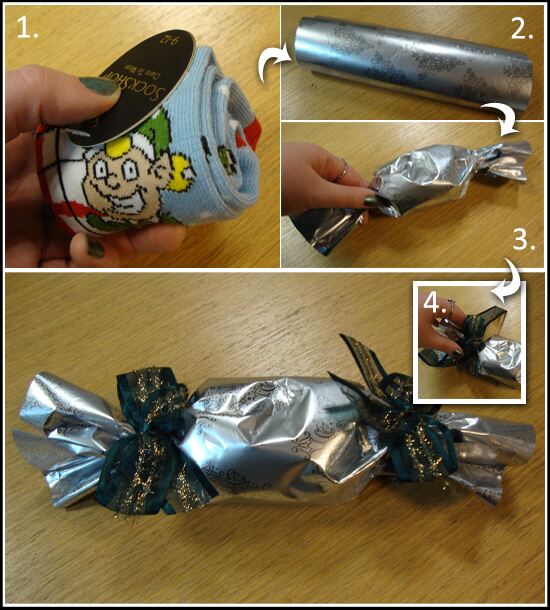 Socks shown:
The iddy biddy gift bag sock wrap

Find some small gift bags! The perfect size for fitting your gifty socks in - rolled up or folded!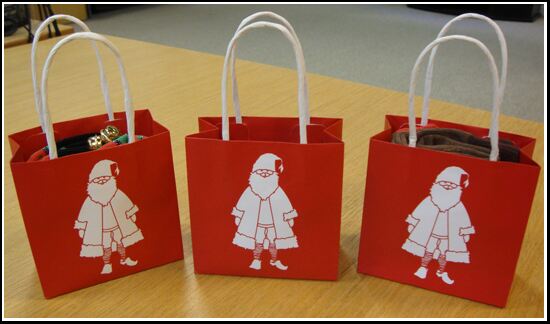 The no-gift-wrap-needed/sock-within-a-sock sock wrap

These kids sizes) are perfect if you want to get away without any gift wrap! You could even put another pair of socks inside these cleverly designed socks!


Happy wrapping!