Taxi for Heat Holders!
Posted 5th December 2014 by Danielle
So in case you didn't already know that we luuuurve Heat Holders, we've only gone and got our own Heat Holders London cabs! Our aim is to spread the word of winter warmth and, thankfully, they're bright orange so they're not exactly hard to miss!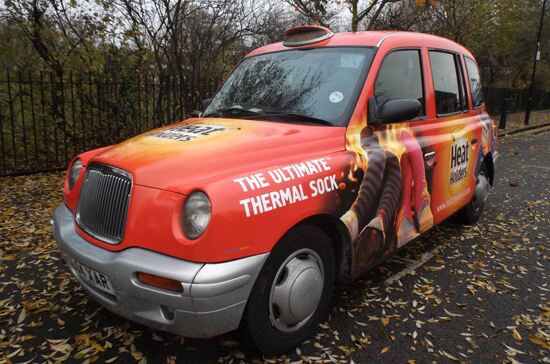 If you spot one of our taxis about the Capital, be sure to let us know by tweeting a pic to and be sure to use the #heatholderstaxi for a chance to win some socks!

Spotted our taxis? Tweet us a pic between now & 5th Dec, using: pic.twitter.com/nQA1gdTCMN

— Heat Holders (@HeatHolderSocks) November 28, 2014