What to expect from Rogue One: A Star Wars Story
Posted by SOCKSHOP
What's the story?

For those of you who don't remember, the first Star Wars movie – 1977's eponymous, then later retitled A New Hope – kicked off with the delivery of the Death Star plans by Princes Leia to… well, it was meant to go to the Rebellion but ended up with Luke Skywalker.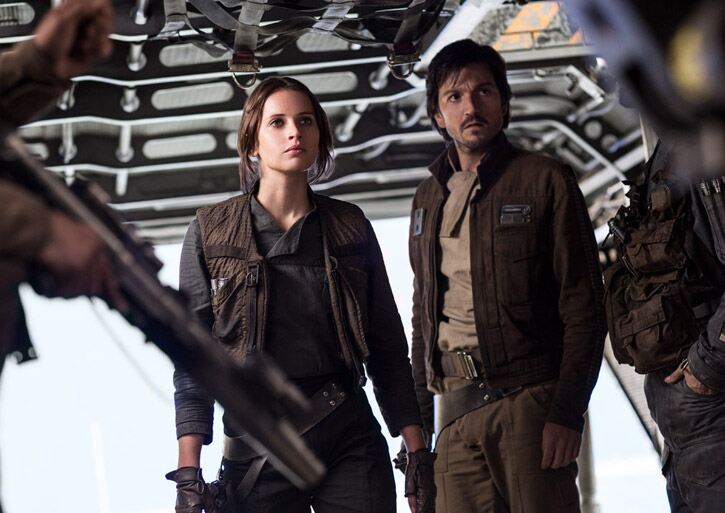 Rogue One is the story of a group of rebel bandits tasked with taking these plans from the evil Empire and putting them into the hands of Leia.

The group is led by reluctant rebel Jyn Erso, who's played by British actor Felicity Jones. Her character's father helped design the Death Star.

Other actors involved include fellow Brit Riz Ahmed, Diego Luna, Donnie Yen and Forest Whitaker.

So it's a prequel?

Kind of. Officially it's a sequel to Revenge of the Sith and a prequel to A New Hope. But it's being seen as a stand-alone piece.

It's part of a new series of Star Wars Universe movies that will be exploring the wider world and delve deeper into the mythology, but won't be part of the central story line involving the Skywalker clan.

The next Star Wars Story planned will be an origin story for Han Solo who will be played by Alden Ehrenreich, with British actress and Game of Thrones star Emilia Clarke playing the leading lady.

Will there be any familiar faces?

This will be the first Star Wars movie that won't focus on the Force or Jedi, so don't expect to see Luke pop up.

But, that doesn't mean to say you won't recognise any faces – or should I say masks.

Yes, Darth Vader will be back in all his glory. How much of a role he plays is not clear yet, but he's featured in the trailer. It makes sense as Vader was a big player in the Empire at the time, so it would have been strange to leave him out.

There's also going to be a few cameos from both the original trilogy and the prequel trilogy, with Jimmy Smit's Bail Organa popping up in the trailer, if only briefly. Mon Mothma, who appeared in Return of the Jedi, will also feature heavily in Rogue One.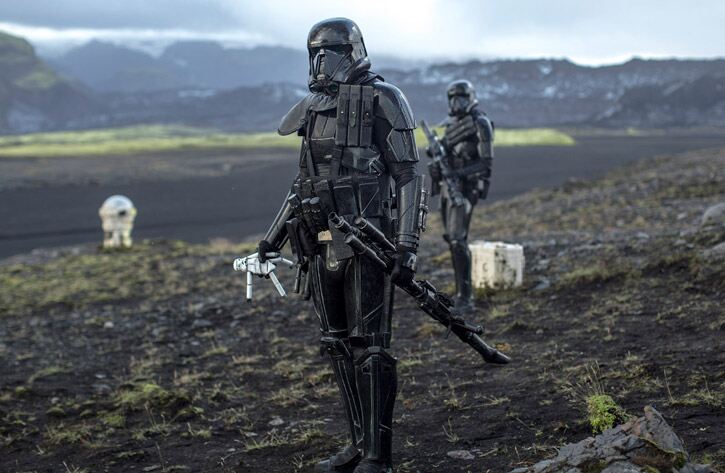 Who's behind it?

With a strong British contingent in the cast, it's no surprise that there's a Brit behind the camera – Gareth Edwards is directing. He's best known for his indie hit Monsters and the recent Godzilla movie, so should be adept at handling the universe's many creatures.

It's been written by a number of Hollywood's leading writers including Bourne regular Tony Gilroy, and Chris Weitz, who adapted The Golden Compass for the big screen.

Will it be any good?

The trailers show a different sort of Star Wars movie, closer to war movies than sci-fi.

And while there has been talks of reshoots to make the tone lighter and more in line with the rest of the films, this could be a new beginning for more adult Star Wars films reflecting the ages of the original fans.