Everything you need to know about Star Wars: The Rise of Skywalker
Star Wars first hit cinemas in 1977, Episode IV – A New Hope, as it came to be known, proved to be the start of something ginormous, and the Jedi religion of course.

This year the saga concludes with the release of Episode IX – The Rise of Skywalker. Expect infinite rebellion ships, tusked space horses and lightsabre laden plot twists.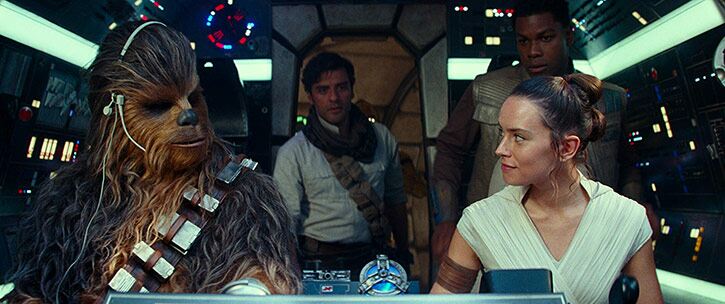 Rise of Skywalker IMAGE CREDIT © Lucasfilm Lucasfilm Ltd - © 2019 and TM Lucasfilm Ltd All Rights Reserved

Who's in it?
Daisy Ridley returns as Rey and John Boyega as Finn, alongside fan favourites from the original trilogy.

Mark Hamill is set to feature as the spirit of Luke Skywalker, while editing of unreleased footage will see the late Carrie Fisher reprise her role as Princess Leia.

There's a surprise return from Billy Dee Williams as Lando Calrissian and Richard E. Grant joins the franchise as a high-ranking general in the First Order.

What's happening?
Only the end of one of cinema's greatest sagas. Disney have kept their cards close to their chest but there are a few things we've learned so far.

Trailers have given us a glimpse of the epic battle you'd expect for a finale, as Kylo Ren and Rey clash lightsabres on top of Death Star wreckage in the middle of the ocean.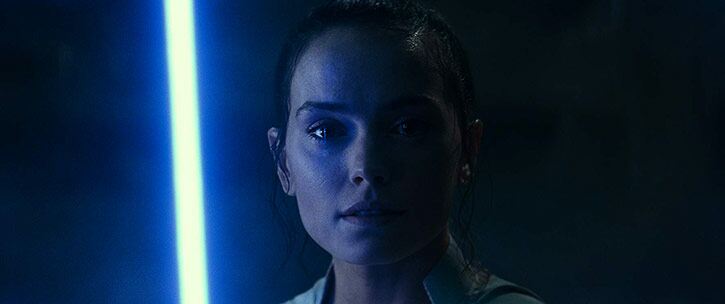 Rise of Skywalker IMAGE CREDIT © Lucasfilm Lucasfilm Ltd - © 2019 and TM Lucasfilm Ltd All Rights Reserved

J.J. Abrams will dedicate more running time to the Knights of Ren, the ominous fighting force were teased in The Force Awakens and are set to play a starring role this time around.

Episode nine is sure to pull on the heartstrings in typical Disney fashion as C-3PO tells Poe Dameron that he's "Taking one last look sir…at my friends". Whatever will happen next?

When to watch
Filming of Chewbacca and co. has been neatly wrapped up in time for Christmas, hitting cinemas on the 19th of December. Thankfully, there's no need to wait for May the 4th to be with you.

Look out for…
The return of Emperor Palpatine…although not confirmed a voiceover on two trailers and an official poster hint that the dark lord will have some influence on the saga's finale.