Everything you need to know about WandaVision
Posted 1st December 2020 by SOCKSHOP
If you can imagine a world where 1950s American sitcoms meet Marvel superheroes, you've almost pictured WandaVision. Now picture the traditional TV show jumping between different decades. Congratulations! You're now a tiny bit closer to understanding the premise of the genre-bending new series.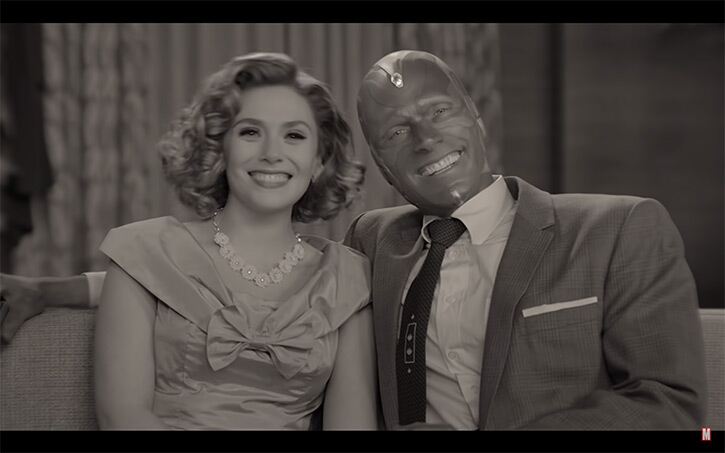 Image: Marvel Entertainment YouTube Channel

Who's in it?
Marvel Cinematic Universe (MCU) fans might recognise the main stars of the show. Elizabeth Olsen reprises her role as Wanda 'Scarlet Witch' Maximoff and Paul Bettany returns as Vision after a seemingly untimely end in Avengers: Endgame.

Teyonah Paris is a newcomer to the MCU and plays Monica Rambeau, a character who appeared in Captain Marvel as the young daughter of Lashana Lynch. The actress is best known for roles in Mad Men and Dear White People (the film, not the Netflix spinoff).

Meanwhile Kat Dennings is back as Darcy Lewis, while Randall Park also joins the cast as FBI agent Jimmy Woo.

What's happening?
The last instalment of the Avengers might have you believe that Thanos disposed of Vision, but the Android appears to have been rebooted. Then again, Marvel's habit of creating simultaneous universes may have something to do with his second lease of life.

President of Marvel Studios Kevin Feige has said that "no character seems to be as powerful as Wanda Maximoff. And no character has a power-set that is as ill-defined and unexplored as Wanda Maximoff"

And with her reality-altering powers, who knows what reality we'll be streaming in to?

We know that the story takes place after Endgame in a suburban home and that episodes will explain how Wanda came to be known as Scarlet Witch. The new series also ties into the upcoming Doctor Strange and the Multiverse of Madness film.

WandaVision is lining up to be the franchise's most ambitious project to date.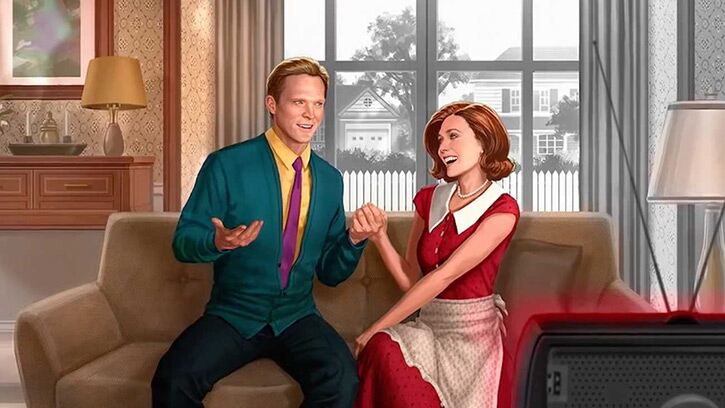 Image: empireonline.com

When to watch
After some toing and froing from Marvel, the superhero studios confirmed the series will be available from 15 January 2021 on Disney+.

Look out for...
The fictional government department SWORD. Most of us have heard of SHIELD by now but the alternate agency features in the Astonishing X-Men comics as an outer space police service. Eagle-eyed fans have spotted the cast wearing 'SWORD ID' while shooting the TV show late last year.

Comic-book connoisseurs will be happy to hear that Sparky, similar to a Vision version of a dog, is also rumoured to make an appearance.