6 not-so-boring board games
Posted by SOCKSHOP
Roll your dice, place your counters on the board and get the family together. It's time to crack the case, guess the word, or be crowned Meme queen or king. There'll never be a dull moment with our pick of board games.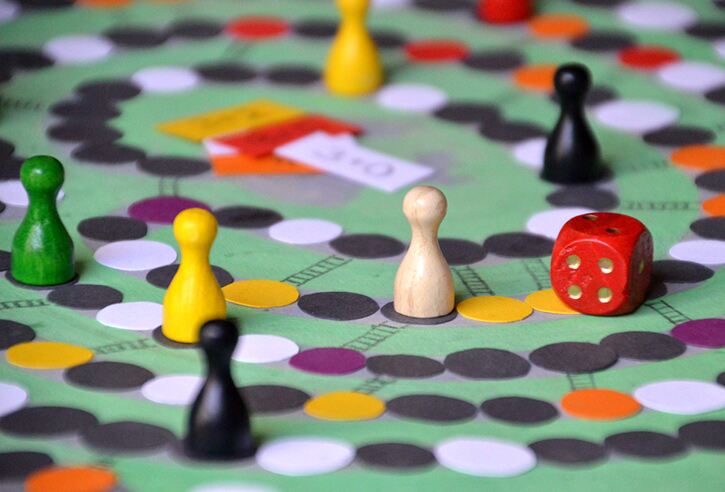 Egged on - Hasbro Gaming
This egg-based game is sure to have everyone in hysterics, as long as you don't mind getting a bit wet. Some of the plastic eggs are filled with water and each player takes it in turns to pick one and press it against their head. Get splashed by an egg and you're out of the game. The winner is the last person left – the dry one! Great for when the weather warms up, or for some Easter time fun. It's for ages 5 and over and for 2 to 4 players.

Articulate! – Drumond Park
Don't say it! Help your team guess the words you're describing within 30 seconds – without saying the word, or using 'sounds like' or 'rhymes with' clues. The more words your team can work out, the faster you move around the multi-coloured board in this quick-thinking, fast-talking game. Make it that extra bit exciting by asking the losing team to do a funny forfeit. With hundreds of word cards, play it over and over again without getting tired. This one's for ages 12 and over and for 4 to 20+ players, perfect for parties.

Game for Fame: The Hilarious Party Board Game – McMiller Entertainment
Channel your inner celebrity as you race your family and friends to become the richest star. Teams compete against each other to move around the board while acting out a variety of challenges, such as speaking in different accents or saying a tongue twister. It's for ages 10 an over. Play with 4 to 16 players, so it's fantastic for large groups. Create Oscar-winning performances – speech darling!

Pictionary Air – Mattel
If you can't drag the kids away from their phones or tablets, Pictionary Air is at least brilliant at bringing all the family around the same screen for this interesting twist on the classic drawing game. Download the free Pictionary Air app then split into teams and pick a card. Take your Pictionary Air pen and start you air drawing. Your team tries to guess your arty clues as they appear on the screen. The highest score wins the game. From 8 years and up, it's the perfect game for all occasions, and gets you up and moving.

What Do You Meme? Family Edition
Now's your chance to make your own memes in this simple and enjoyable, family-friendly game. Just match the caption cards that you've been dealt with a photo card that's shown in each round. The player who creates the most hilarious meme wins the round, which is decided by a rotating judge. With hundreds of caption cards there's no limit to the amount of memes you'll create. From 3 to 20 players and ages 8 and over, meme-lovers will be in their element.
Cluedo Junior Game Assortment - Hasbro Gaming
Join in with the kids in the classic whodunit game reimagined for younger ones. It's all about cracking the case of who took the missing cake. Roll the dice to see if you can move the characters to look under furniture and uncover clues. Could it be new character Dr Orchid, a genius biologist with a sweet tooth? As kids uncover more clues – look out for the trail of crumbs – they'll use their detective skills to narrow down their choices and build their case. The winner is the first to find out what happened. This cracking game for 2 to 6 players aged 5 and up will boost your child's thinking skills.