The best pancake moments in film
Posted by SOCKSHOP
If you need something to watch when Pancake Day hits – consider this your personal guide.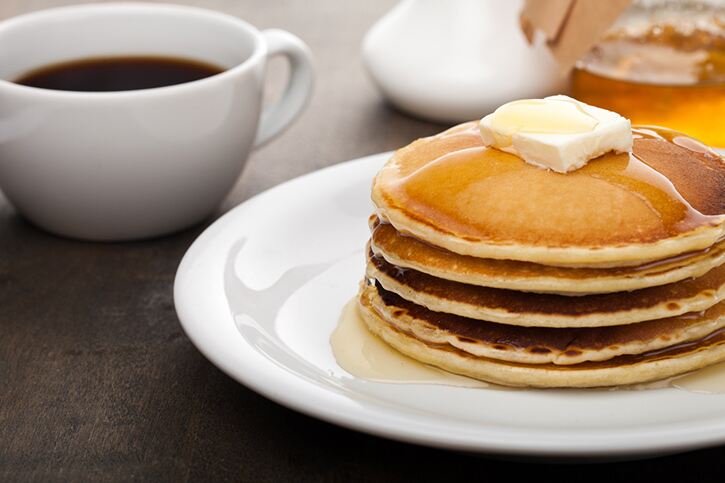 The Kid (1921)
'The Kid', a comical yet heart-warming film about the relationship between Charlie Chaplin's character and his adopted son, features a memorable breakfast scene. In a slight role-reversal moment, the small boy, played by Jackie Coogan, makes them both a stack of pancakes. In a touching moment, they then sit down to eat them together – pouring on copious amounts of chocolate sauce. It seems pancakes were making history in the golden age of Hollywood.

Rain Man (1988)
This Oscar-winning film features a scene where pancakes are particularly prominent. The two brothers, played by Tom Cruise and Dustin Hoffman, order them in a diner – a seemingly enjoyable thing to do. But Hoffman's character gets agitated at a number of things. He's forgotten his toothpick and the maple syrup was meant to come before the pancakes…

Uncle Buck (1989)
Good old Uncle Buck makes a ridiculously huge pancake for Miles' birthday, played by then child actor Macauley Culkin. When flipping the pancake with an equally huge spatula, he says, "this is where you separate the men from the boys", before burning it. Nevertheless, he mounts the larger-than-life stack with butter and surprises the children with an abundance of pancakes and balloons.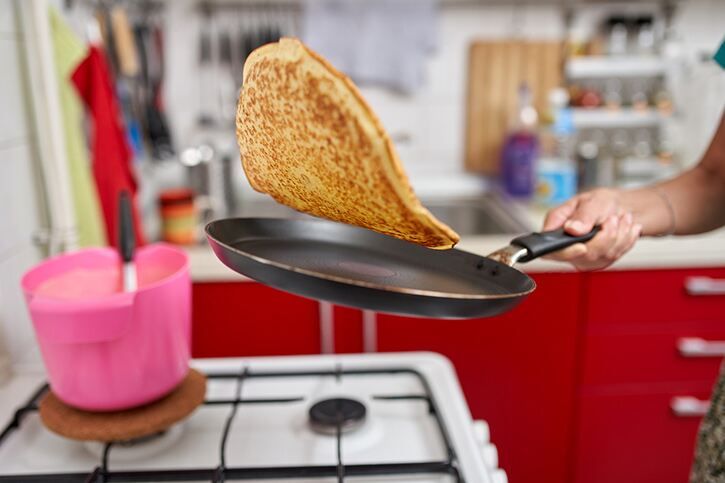 Pulp Fiction (1994)
It's no surprise that food plays an important role in a Quentin Tarantino film. He's known to use uses the occasion of people eating together to affirm bonds between characters. In the diner scene, pancakes are the food of choice for Jules and Vincent, played by Samuel L. Jackson and John Travolta. They enjoy an all-American breakfast of pancakes, butter, bacon and sauce before being approached by robbers. A sequence of events that don't tend to go hand in hand.

Matilda (1996)
Last but not least – we have an all-time-favourite. The film version of one of Roald Dahl's most loved classics, 'Matilda', brings the story of the young gifted girl to life. In the breakfast scene, set to the soundtrack of Rusted Root's equally classic Send Me On My Way, Matilda whisks up some mouth-watering looking pancakes as the little one is, as usual, left to fend for herself. A particularly memorable and endearing moment is when she's eye-level to them bubbling away in the pan. When ready, she then sets the table with flowers and sits down to read the papers while eating. Very sophisticated.