How to wear hold up stockings
Posted by SOCKSHOP
Sometimes you want something a bit different for your outfit, especially on a special night out. This is where hold ups come in.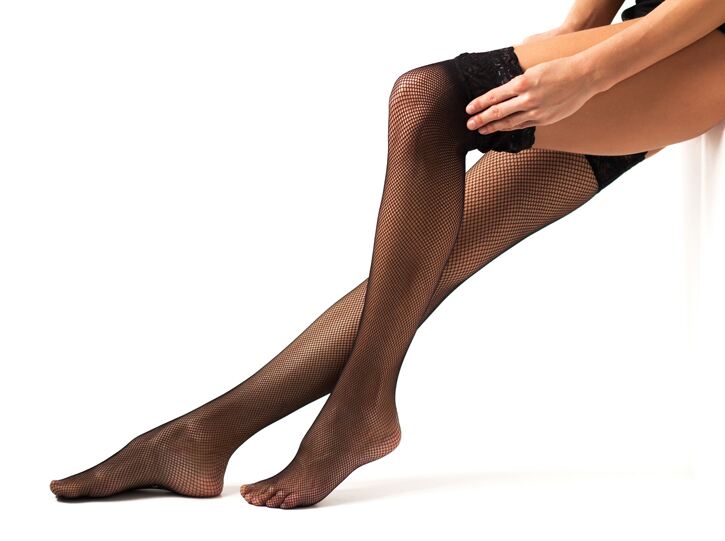 Offering a bit of added glamour while also providing some much-needed warmth, they're ideal for romantic evenings out or simply when you want to look your best.

Originally designed by Pretty Polly, these self-supporting stockings use a silicon strip on the inside at the top, to help them stay in place.

They became popular during the nylon revolution of the 1940s and 50s, but fell out of favour again in the 60s when the mini skirt meant people opted for tights over hold ups.

But now they're having something of a renaissance in the fashion world with a number of designers featuring them in their 2017 collections.

What to wear them with…

You can stick on a pair of hold ups when you want to transform a nice outfit into something a little bit more glamorous.

The skirt should cover the top of the stocking when standing and sitting, though if you want you can have them at a length where a hint of the top is suggested when seated.

Try crossing your legs when you're seated to give you an idea of how much stocking you'll be showing.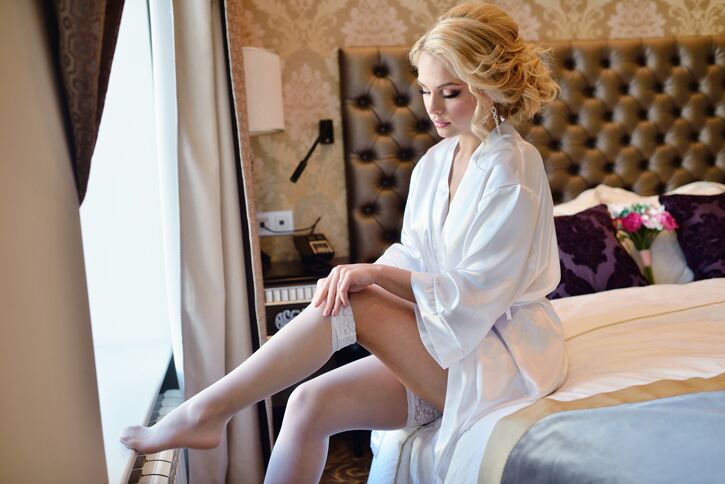 The right occasion

While you can wear them day-to-day, because people sometimes have problems with them staying up they're more suited for one-off special occasions. They have become associated with dressing a little more sexily, so are ideal for romantic evenings out.

Though if you're feeling bold, you could make them a statement choice for a night out with your friends or a special occasion like a birthday party.

Putting (and keeping) them on

One thing that puts some people off hold ups is that they have a tendency to slip slightly. But if you put them on properly this shouldn't be an issue.
Roll them on. Don't pull as this can stretch the fabric and make them sag, which can cause them to slip. Roll them up and put them on your toe, unrolling all the way to your thigh.
Keep your legs dry. Dry legs are the key to keeping them up. Use deodorant or talc around the area the silicone band sits.
Avoid oils. To keep the area dry, avoid moisturisers or oils on your legs. These can stay on your skin for some time and prevent the silicone from sticking.
Try gels. If you're still having problems, there are special gels that can be applied to help them stay up.
Keep them clean. As with all the best hosiery and underwear, keeping them in good order helps. Don't just chuck them into the wash bin after wearing. Give the band a clean straight away to remove any sweat, body oils or skin flakes that could affect the silicone's ability to hold the up.
Feeling more confident about wearing hold ups now? Then spoil yourself with a pair from our extensive range of hold ups.