Why working out in the right socks is so important
Posted by SOCKSHOP
You've got your new trainers, your workout gear and your gym membership. You're all set for throwing yourself into your new exercise routine – except one thing. Do you have the right socks?

It might not seem important, but the happier your feet, the more you can run, skip and train – and socks are a huge part of improving your performance and making you feel better.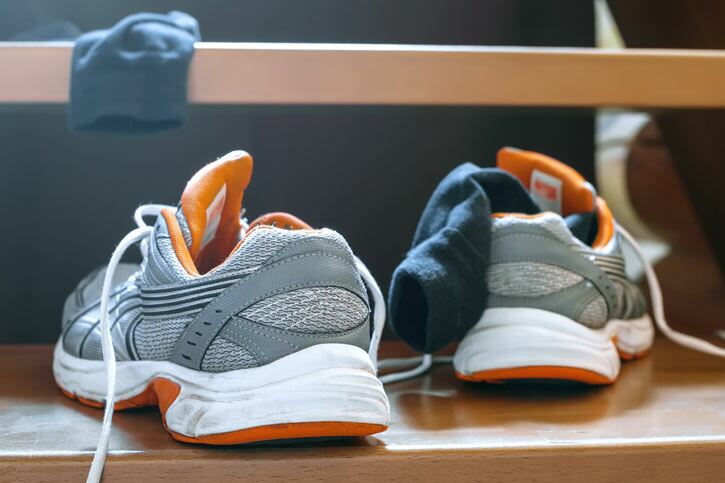 Physical activity makes you sweat, and sweaty feet cause plenty of problems. As well as the unpleasant odours that sweaty socks produce, they also cause blisters and infections, as well as increasing the risk of you slipping during exercise.

Material matters
You can easily reduce the risk of pesky blisters by choosing socks made from the right material. Synthetic materials like nylon and propylene are soft, quick-drying and great for endurance. For comfort, opt for cotton, or cotton-synthetic blends. In most cases, wool isn't a good fit for training, but if you're a keen hiker or enjoy sports outdoors in wet conditions, it's the best choice for its ability to stay warm even when it's wet.



Get your size right
Wearing the wrong size socks is just as bad as wearing the wrong material. Too small, and they can cut off the circulation and cause uncomfortable dents in your ankles; too big and the extra material can irritate your skin and cause blisters.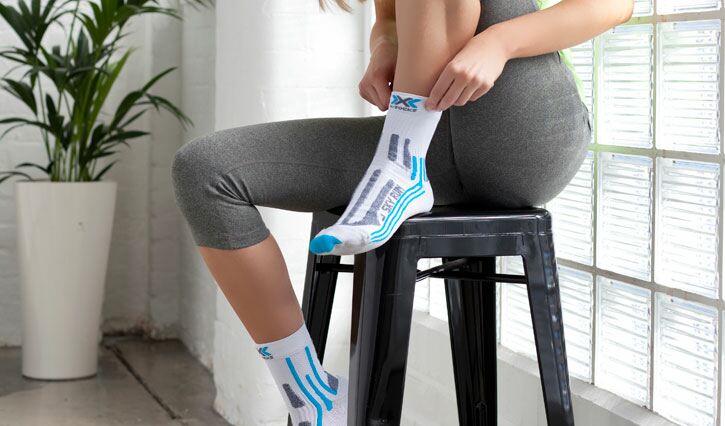 Don't mend them
If you've got holes in your socks, throw them out. Mending them will only create more irritating areas that can easily cause blisters – and holey socks are an important indicator that you need to invest in some new pairs anyway. You should be replacing your socks every 8-12 months – socks thin out and lose their shape over time, so to get the best support for your feet, think about a refresh at least once a year. You can still use old socks for daily wear – but do ditch them for your workouts.

Extra features
Shopping for socks can be confusing, but there's a few features you should look out for when you're buying performance socks. Cushioned soles and arch support is important for stopping sore feet, particularly if you're doing an activity like running. Some socks are made from special fibres that increase breathability, perfect for if you're going to be in your trainers for long periods of time.

Now you know what to look for, it's time to shop around and see which socks are right for you. Our huge collection of ladies' sports socks is a great place to start - perfect for any activity, whether you're a runner or a yoga-lover.