The Three Peaks Challenge
Posted 11th July 2012 by Zoe
The importance of socks can often be overlooked. In fact, we had a Facebook comment not that long ago saying that "socks are [just] bloody socks" (naturally we quickly replied detailing how we felt that this statement just wasn't true!)
Now a group of people who do recognise the importance of a good pair of comfy, warm socks are those who attempt to complete extreme physical challenges.
One of the great things about working at SockShop is that opportunities often come up where we can give our support those who are taking on these challenges to raise money for charity.
And recently, one of those people in need of sturdy and reliable socks was my boyfriend, Tom.
Tom and members of his cricket club, Boomerang, a Bury-based multi-sensory centre open to all children, regardless of their ability level and needs.
Through me, SockShop heard about Tom's challenge and offered to provide him and his teammates with pairs of Jeep socks, which proved to be a vital bit of their kit!
Tom said: "A big thank you to the Sock Shop for providing us with the Jeep socks whilst completing the Three Peaks Challenge. Even though the weather was awful throughout the 24 hours, we all finished blister free and our feet were in great condition."
The group did a fantastic job, and completed the challenge in 25 hours (which would have been 24 if they hadn't of got stuck in traffic!)
So far, they've raised £7,000, and if anyone is still interested in donating, they can do so here.
Zoe x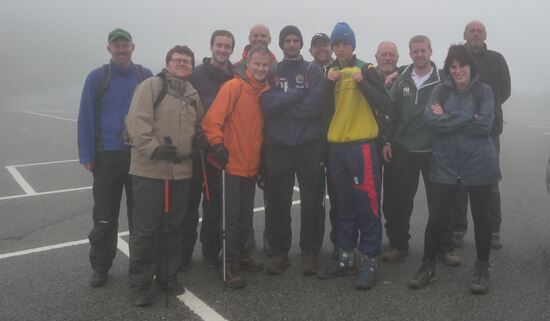 Tom, centre, and members of the Brooksbottom Cricket Club, who completed the Three Peaks Challenge