How to: keep your socks fresh when camping
Posted by SOCKSHOP
Whether you're glamping it up at a festival or roughing it in the wilds, you'll need our sock survival guide to keep your feet as fresh as a daisy.
For every positive when camping (fresh air, a sense of adventure, that connection to the great outdoors), there's at least one negative (cramped spaces, hot tents, insects everywhere - seriously it's always like the cast of A Bug's Life have decided to make a sequel in your tent!).
Don't let sweaty, uncomfortable feet and dirty socks add to the list of gloom. Use our guide to make sure you're a happy camper from head to toe.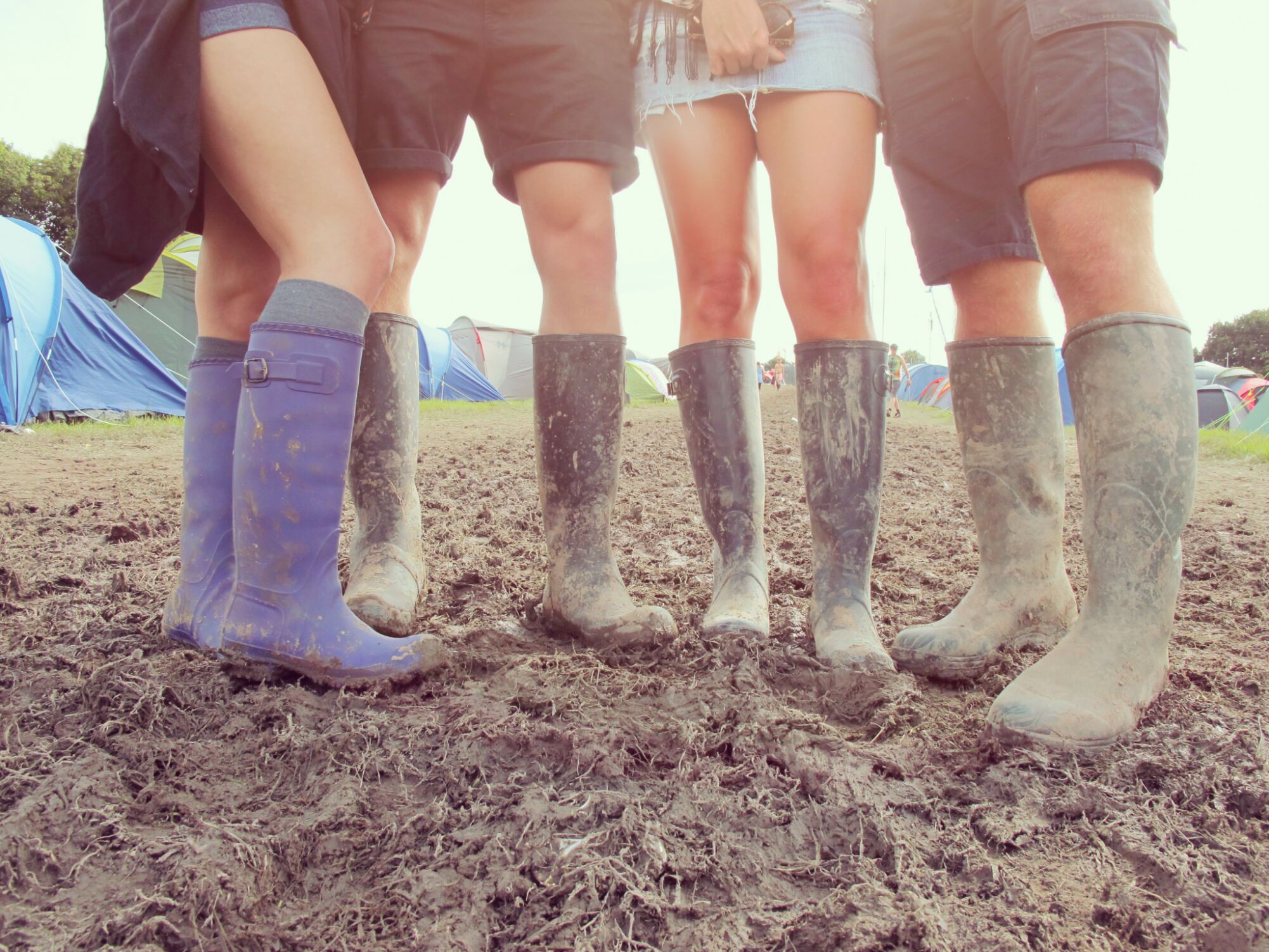 A fresh pair of socks when camping can make you feel like a new person

A sock for all occasions


When camping, you have to come prepared for whatever happens. It could be bright sunshine or thunderous downpours, so make sure to pack accordingly.


You'll need the following:
Welly socks: thick and comfy socks will cushion your feet from hard wearing wellies
Quick dry socks: for when the weather turns or you've just washed your last pair
Something special: Stick in a few pairs of patterned tights or stockings to go with denim cut offs – just because you're camping doesn't mean you can't look great
Everyday socks: A few pairs of solid, breathable and wicking socks (or even sports socks) will see you through the day
How to pack



While your socks aren't likely to take up much room,

you'll need every spare inch of your backpack - so roll them up and shove them inside your shoes.

This not only stores them effectively but keeps your shoes in good shape as well – double win!



Numbers wise,

we'd recommend at least 2 pairs a day

–

warm wool for the colder evenings.


Sock maintenance

You've got to keep an eye on your feet, otherwise you'll end up with blisters, fungus and goodness knows what else.



If you're away for an extended period and have soiled even your emergency socks

you can quite easily give them a quick wash

using warm water (not boiling as this can shrink wool).

Wring them out and hang them up in the morning to dry during the day. Stick the dirtiest ones in a plastic bag until you get home.


Take care of your feet

Socks can only do so much of the work – at some point you're going to have to take a closer look at your feet.

You'll have to give your feet a good scrub daily and dry them well.

Try some antibacterial hand wash on your feet to kill the bacteria that cause the smells. Put your socks on straight away and you're good to go.