Pack the perfect carry-on luggage this summer
Posted by SOCKSHOP
Summer's here and for many of us that means jetting off for a well-deserved break. With airlines charging for checked luggage and more of us than ever opting for short breaks, this is the age of the carry-on luggage.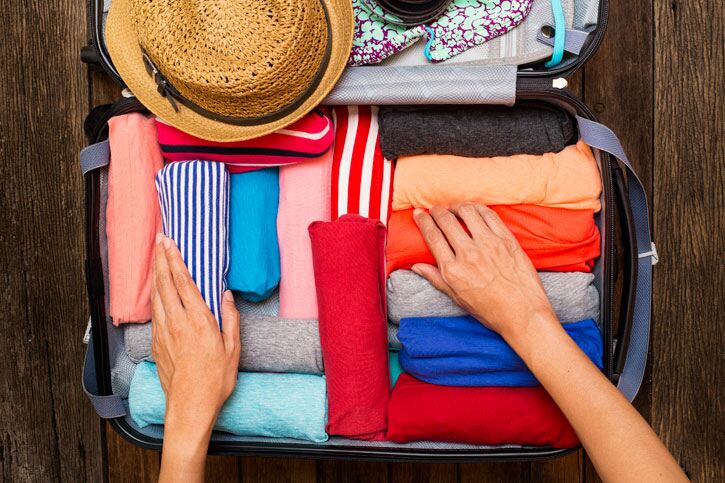 But packing the perfect carry-on is an artform. Here are our top tips for getting the most out of your hand luggage this summer.

Check the weather
It might sound obvious, but make sure you check what the weather is going to be at your destination. Even if you've been there before, that doesn't mean that the weather is going to be exactly the same this time round. Check weather websites and make sure you know whether to pack for sunshine, rain, or even an unseasonal blizzard.

Less is more
If you're using a smaller suitcase, you'll have to take less stuff. It's as simple as that. In a large suitcase, you'd be able to fit all sorts of wardrobe options but with a carry-on those luxuries don't exist. So be clinical with your clothes choices, take some versatile options, and don't take anything with you that you don't think you'll wear.

Roll, don't fold
Channel your inner army cadet by making sure you roll your clothes, instead of simply folding them. This technique will help you save loads of space in your space-light suitcase, and can be employed on tops and trousers. Another persuasive plus point of this method is that it helps keep creases to a minimum, meaning you'll be good to go as soon as you check in at your destination.

Plan your outfits
A great way to pack light is to plan your outfits beforehand, which will also mean that you're always looking great on holiday! Try taking a couple of versatile options that can work with a few looks, such as items that can double for both daytime and night-time. Make things even easier by sticking to one or two-colour palettes and giving yourself even more options.

Leave things out
Unless you're traveling to the remote outpost off the beaten track, chances are your destination will have plenty of places for you to buy whatever you haven't taken with you, from last-minute wardrobe additions to essential toiletries. So there's no need to go overboard with what you take with you — simply top up when you arrive. Just don't forget your favourite socks!