Everything you need to know about Spider-Man: Far From Home
Posted by SOCKSHOP
WARNING: This article contains spoilers for Avengers: Endgame so if you STILL haven't seen it, first of all - how/why?! And second of all, don't read on!

Another month, another blockbuster superhero smash hit. Yes, even though we've only just recovered from Avengers: Endgame and last month's Dark Phoenix, everyone's favourite webslinger is swinging onto UK cinema screens in Spider-Man: Far From Home.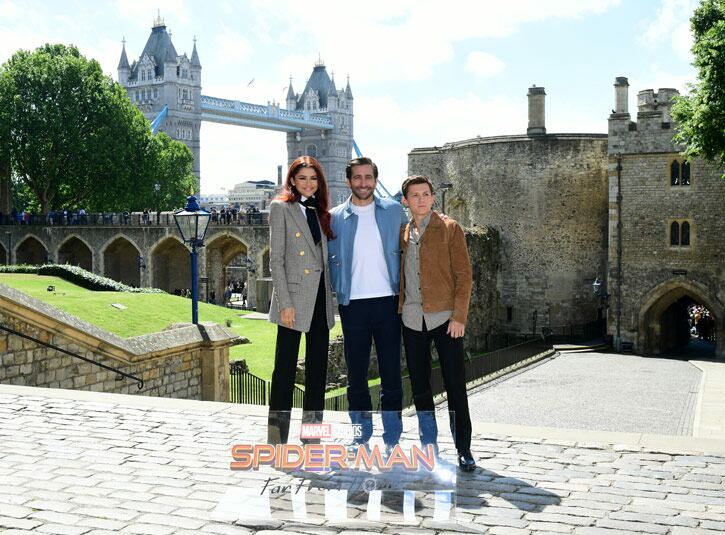 (L-R) Zendaya, Jake Gyllenhaal and Tom Holland
Far From Home is the second instalment of the superhero's latest reboot, which has seen Peter Parker's alter ego finally team up with the rest of his superhero friends in the Marvel Cinematic Universe. Homecoming, the last Spider-Man film released in 2017, made almost $900 million so expect this Spidey outing to be one of the summer's biggest hits.

Who's in it?
Rising UK star Tom Holland once again plays the title role of Peter Parker/Spider-Man, his fifth outing in red and blue Lycra following on from Homecoming, Captain America: Civil War (2016), Avengers: Infinity War (2018) and Avengers: Endgame (2019).

Alongside Holland, Zendaya reprises her role as Peter Parker's love interest, MJ, while Samuel L. Jackson plays Nick Fury for the 12th time. Elsewhere, Jake Gyllenhaal appears in his first ever superhero film, playing the role of the mysteriously-named, well, Mysterio.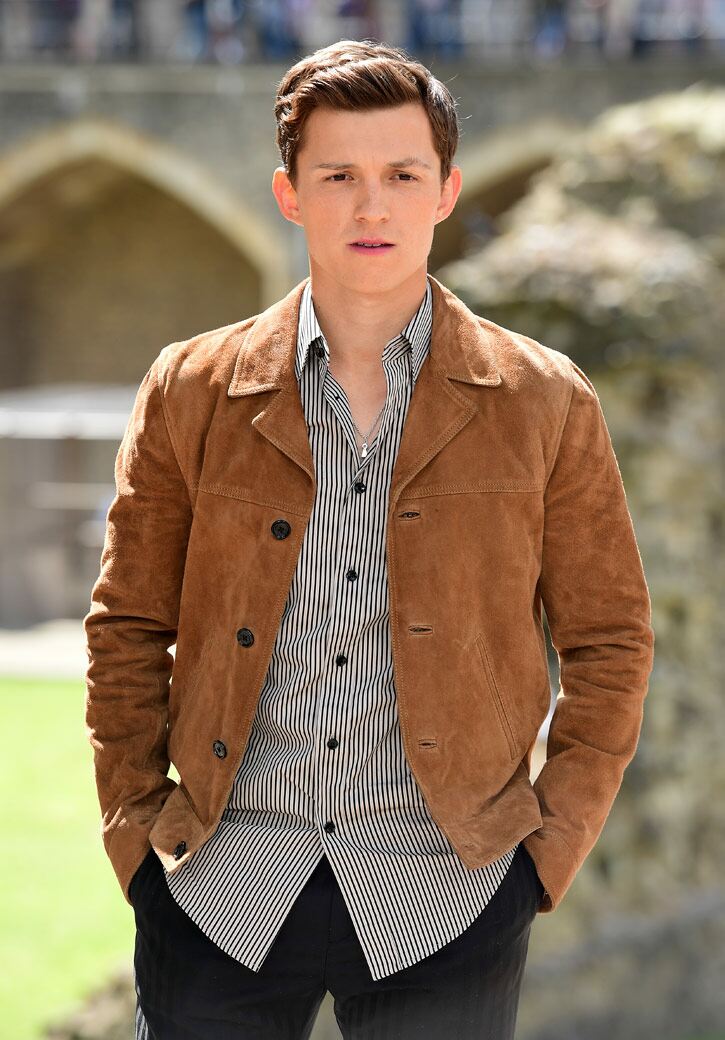 The UK's very own Tom Holland reprises his role as Peter Parker/Spider-Man
What's happening?
Following on from the all-out dramatics of Endgame, Far From Home picks up with Peter Parker and co trying to get to grips with everything that's happened. While the world deals with all those people resurrected by Bruce Banner in Endgame, Peter has more personal issues surrounding the loss of his mentor.

The bulk of the Far From Home action takes place on Peter's high school trip to Europe, stopping first in Venice, before heading to Prague and London. However, the life of a superhero never runs smooth, and before he's even gone for a gondola ride Spider-Man finds himself drawn into that age-old battle between good and evil.

When to watch?
Peter Parker and crew will be swinging through Europe – and onto our cinema screens – on July 2nd so get ready to be reunited with your friendly neighbourhood Spider-Man!

Look out for…
It wouldn't be a Marvel Cinematic Universe film without a few teasers sprinkled liberally through the end credits, and if speculation is to be believed a whole new Avenger might find themselves the star of the latest round of sneak-peeks.

Look the part in our selection of Spider-Man socks.