Our guide to cycling socks and shoes
Posted by SOCKSHOP
The Tour de France showcases the best of the cycling world – and it's not just the riders at their peak. The bike technology and clothing designs are also the best you can get for cycling. And the point where rider and bike connect is one of the most important areas.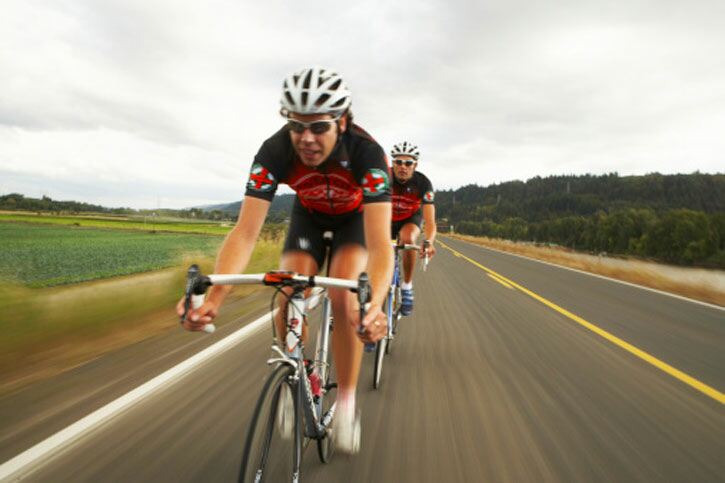 What the Tour riders wear on their feet
If you're looking at the fancy shoes worn by Tour riders and thinking to yourself, 'I'd like a pair of those', then think again. A number of shoes worn by riders are either designed specifically for them or are prototypes not ready for the market yet.

Socks on the other hand are a different matter – and one that often causes much debate. While you might think that fit and material are most important, for many cyclists it's actually sock length that's the key issue.

Many go for the 12cm length option – just above the ankle but not yet approaching the top of the calf. But there are some who prefer shorter ones which just cover the ankle. Though pros suggest you avoid anything smaller than this, like trainer socks, as they can lead to the shoe rubbing on your skin.

Many of the true pros actually go longer. These socks can help keep muscles warm and prevent cramping. And while there are some cyclists who like ones that go right up to the knee, they are a rarity.

Specialised socks for cycling
Specialist cycling socks combine comfort and technology to make your ride smooth and speedy.

Some use anti-bacterial technologies like Skin NODOR® to keep your feet smelling fresh, while others use breathable fabrics like Mythlan fibres. These lightweight fibres are anti-bacterial bit also allow air to circulate freely, affording excellent temperature regulation.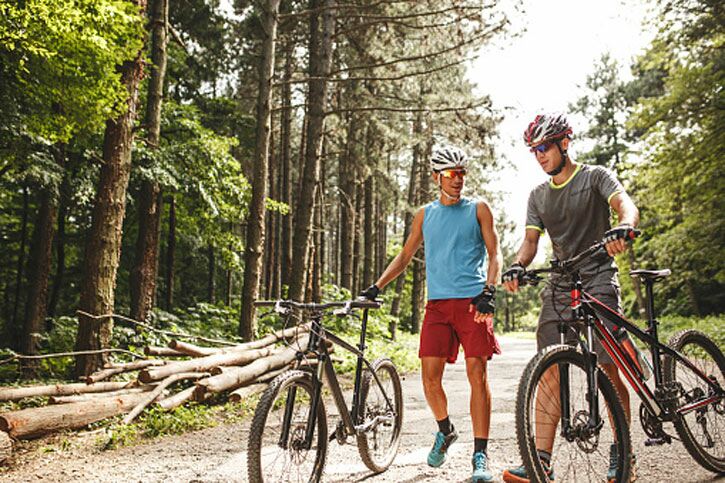 Other features to look for are self-adjusting cuffs for a comfortable, slip-free fit. This is especially important on long journeys where you won't want to be stopping every mile to pull up your socks,

For ultimate comfort look out for ankle stabilising X-cross bands, left/right shaped footbeds and hollow core protectors placed at the stress and impact zones.

Finally, despite their lightness, cycling socks need to be pretty durable – and many are using man-made fibres for strength as well as comfort and freshness.

Compression socks or not?
Compression socks are often used by many athletes to help reduce lactic acid building up by accelerating blood circulation and preventing muscle oscillation. The aim is to, basically, make muscles get tied less and give you an extra advantage. It's also thought that they can help muscles to recover faster.

But many cyclists find them too restrictive - try them for yourself to find out whether they work for you.