Celebrating Pride Month with the LGBT Foundation
Posted by SOCKSHOP
June's finally here and that means one thing: it's time to grab those rainbow flags and celebrate Pride Month!

What is LGBT Pride Month?
Also known simply as Pride, it is a celebration of sexual diversity and gender variance that seeks to end discrimination against the lesbian, gay, bisexual and transgender (LGBT) community. Originally a protest movement, these days Pride events mix the element of protest with a celebration of what it means to be LGBT.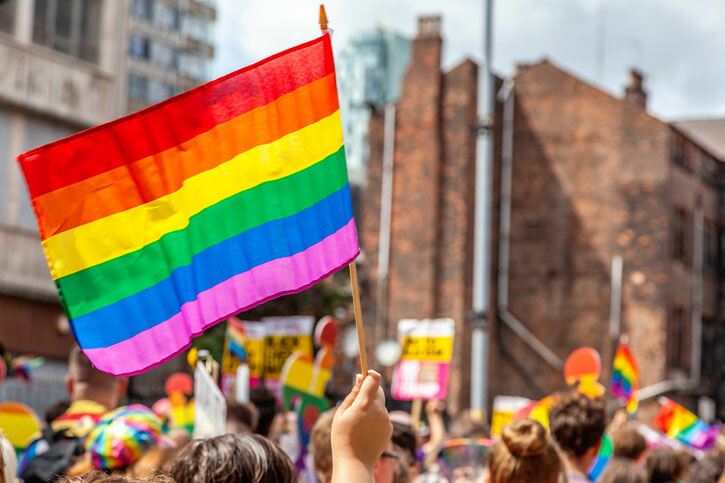 Cool! How is SockShop showing its support?
Here at SockShop we've decided to show our support in the way we know best – socks! And our rainbow socks not only look great, they also support the LGBT Foundation.

What is the LGBT Foundation?
The LGBT Foundation is one the UK's leading LGBT charities, providing a wide range of support services to around 40,000 lesbian, gay, bisexual and trans people every year.

Sounds great! What do they do?
Based in Manchester, the Foundation runs a whole host of services, covering everything from sexual health advice to substance abuse support. Whatever your sexual orientation, age or background, the LGBT Foundation is there to help and support you, whether you're going through some issues or simply want someone to talk to.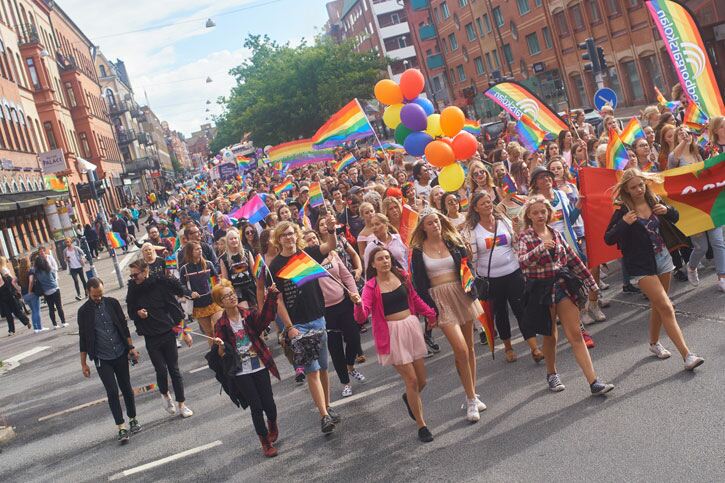 Is there anything I can do?
Of course! There are plenty of ways you can get involved with the great work the LGBT Foundation does across the country, whether it's becoming a volunteer or running a fundraising event!

Or, if you're short on time, why not simply donate online or buy some Pride socks? We donate 20% of every sale of our Pride socks to the LGBT foundation, so you'll be helping others with every step you take.

Excellent! Where can I get some?
Both our "pride" and our "love is love" socks are available to buy via our online shop, so why not buy pairs for all your family and friends and spread the love for Pride Month?

If you'd like to know more about all the great work LGBT Foundation does or you'd like to get involved yourself, check out the LGBT Foundation website today.