Alternative Father's Day gift ideas
Posted by SOCKSHOP
Stuck for gift ideas for the father figure in your life? Not to worry, we've compiled some slightly more 'unusual' options to really make them smile this Father's Day.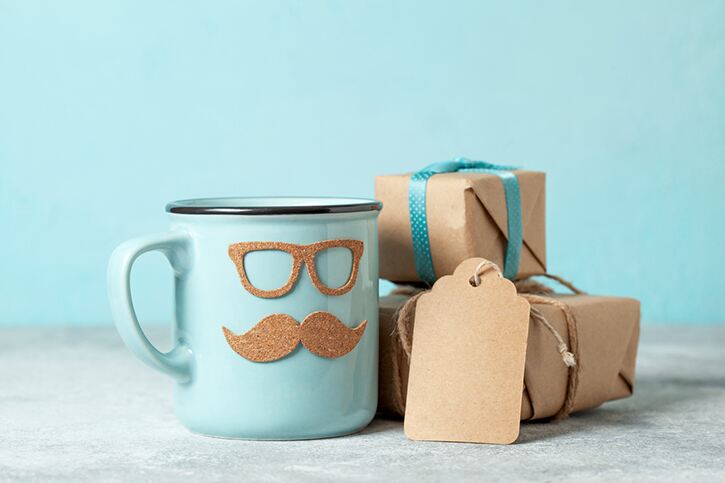 A very 'royal' portrait
Forget framing a generic family photo this year. Make Dad feel like royalty with a personalised renaissance-style portrait instead. This custom-made gift works by transferring the recipient's face on to the body of a king, on a very realistic looking 'oil painting' print. With ample colours and designs to choose from on Etsy, you can pick out the perfect option. Is your dad more of a Henry VIII or a medal-bearing hero? He'll be displaying it with pride before you know it, no doubt attracting some laughs.

Extreme breakfast sandwich maker
Upgrade from the toastie makers of the world, and invest in a more supreme type of machine. With layers to fit bread, meat, cheese and eggs (or veggie and vegan alternatives), mornings will be both efficient and enjoyable. You can't not score points for providing the key for the perfect sandwich in under five minutes. Plus, it will look impressive in the kitchen too…

World's fastest zipline
Instead of a physical gift, why not get an experience to remember? Put his bravery (and yours) to the test and book the world's fastest zip line in Wales. It's also an excuse for a bit of staycation. Nothing promotes bonding like soaring at speeds of over 100mph side by side. This might be while enjoying the breath-taking scenery of Penrhyn Quarry, or it might be accompanied by screams. Happy Father's Day!

A pile of poo
Don't worry, not literally. Purchasing Oxfam's charity gift card, 'pile of poo', with just that printed on the cover, won't entirely disappoint. Money spent on the card will help provide training in eco-friendly composting. This helps people to grow food, make a living from selling it, and enjoy eating it. Your Dad will know that his slightly unusual looking gift will help another parent support their own family.

Not just any socks
We all know socks are a go to Father's Day present idea. But that doesn't mean they have to be generic. Why not take your chances with choosing something a little more 'out there'? If he's a die-hard superhero fan, why not put him in the socks of one? He might not actually be able to fly, but our quirky Superman Cape socks will certainly make him feel like he can. Or if he's more of an undercover metal head, have a browse of our new range featuring heavy metal brands. Iron Maiden meets socks – what's not to love?