"If I knew you were comin' I'd've baked a cake…"
Posted by Katrina



This week the SOCKSHOP team have put on their aprons, rolled up their sleeves, dusted off their cook books and baked up a storm, all in the name of charity.
The resulting spread would have put Mary Berry to shame! Tins of fairy cakes, cupcakes, bakewell slices, as well as four Victoria sponges, were all up for grabs, and hastily bought and eaten by willing customers. There were even some sock biscuits, which went down a treat!
And the reason for this glorious feast? To raise money for the Mines Advisory Group (MAG), a charity whose socks we sell
MAG is one of the world's leading humanitarian organisations, providing conflict-affected countries with a real chance for a better future.
Their campaign, Clear Landmines Now, aims to raise awareness of the charity's work, and bring people together who share their vision of a mine-free world.
MAG's week of action started on Wednesday 28th March and culminates with Safe Socks Day on Wednesday 4th April.


Some pictures from our bake sale: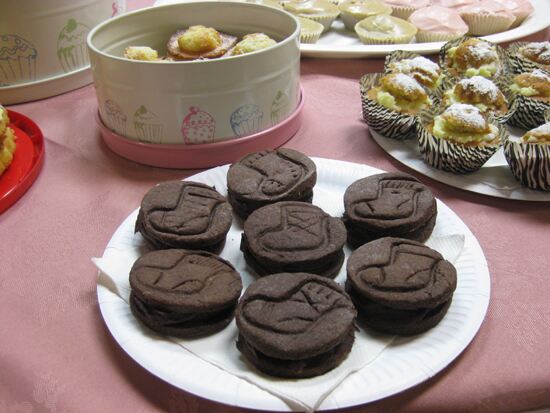 Why aren't biscuits decorated as socks more often?
There were so many lovely cakes, people stuggled to choose!
These lovely cakes by one of our designers Kim were the first to go!
Empty plates, that's what we want to see!
By the end of the day most of the cakes were gone, and we managed to raise over £120!!!

Thanks everyone :)