Tackling the tights-in-spring conundrum
Posted by Katrina
It comes and goes, teasing us with a flash of sunshine and a slight warm breeze, then slinks back to where it came from.
But the patches of sun are getting longer, the heating bills are getting cheaper - spring is on its way.
It's the light at the end of the tunnel, the pick-me-up following the post-Christmas blues, the excitement for bank holidays and egg-shaped chocolate.
But springtime can also cause confusion. Do we really dare to put the trusty winter coat back into the depths of our wardrobe, and head out all day in our light and thin jacket? Are we ready to swap our thick, snuggly scarf for a pretty, fashionable alternative?
And what do we do about tights???
I don't know about you, but I for one struggle to expose bare legs even in the height of summer. I don't trust our barmy British weather, and believe (more often than not, quite rightly) that as soon as I am the furthest point from my house, all decked out in a dress with no tights, the winds will whip up and the heavens will open right on top of me.
Also, my legs are pretty much translucent, a colour which is never in style!
So I sought out Kim, one of our designers, and asked her for advice on which tights I should be adding to my collection in preparation for the mild, but not overly warm, weather that will be heading our way.
Here are her suggestions:


For work – Jonathan Aston Cherish Polka Dot Tights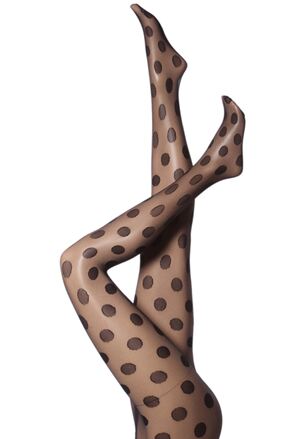 Kim says: "I love these spotty tights by Jonathan Aston. The lightweight denier is superb for springtime, and the design will keep you looking respectable in the office."
For the day – ELLE Paisley Printed Tights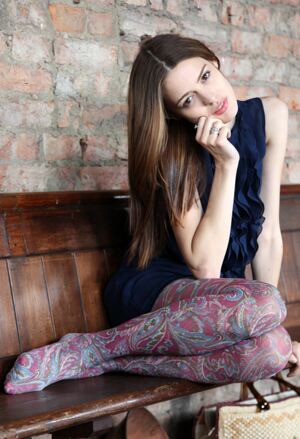 Kim says: "There are some great colours in this funky paisley pattern by Elle, which would really brighten up any day outfit. They're lightweight too, which makes them the perfect choice for those who want to be stylish and comfy at this year's spring festivals."
For the night – Charnos Floral Spray Tights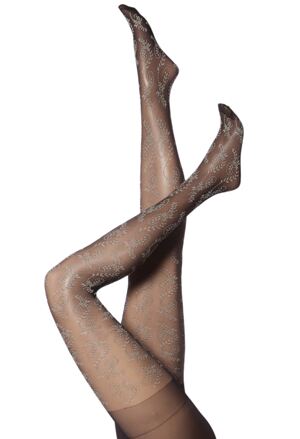 Kim says: "The floral pattern on these Charnos tights is lovely and delicate. Wearing them on a night out would help keep the spring evening cool at bay, and really jazz up your LBD!"