Our guide to the new Beauty and the Beast movie
Posted 8th March 2017 by SockShop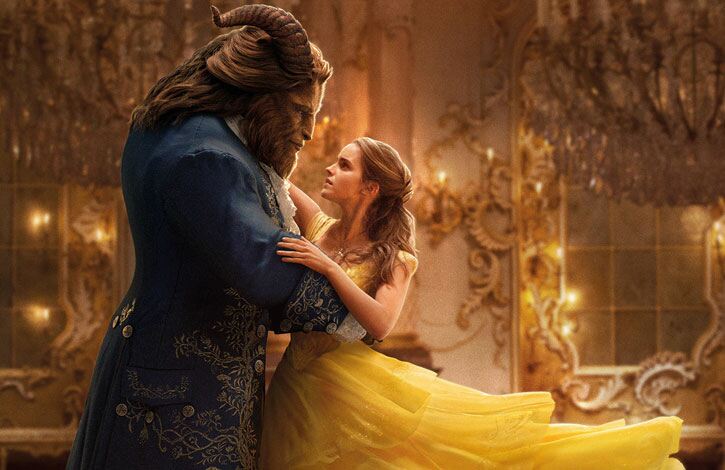 Images courtesy of Disney
What is it?

Disney is going back to the well once again with another live action remake of a classic. While there have been other Beauty and the Beast tales since the 1991 animation, this new version will follow the Disney-fied version of the story.

It's part of the company's current plan to create live action versions of its most beloved cartoons. So far, this has led to a variety of box office successes including Jungle Book ($966m worldwide), Cinderella ($543m) and Maleficent ($758m).

Who's in it?

The star of the show will be Emma Watson as Belle. And from trailers, she seems to have the voice to carry off the signature tunes. Joining her in person will be Luke Evans as the dastardly Gaston. Josh Gad, who provided the voice of Olaf the snowman in Disney's huge hit Frozen, stars as Gaston's grovelling sidekick LeFou.

Elsewhere, the likes of Dan Stevens (Beast), Ewan McGregor (Lumiere), Emma Thompson (Mrs Potts), Stanley Tucci (Cadenza) and Ian McKellen (Cogsworth) will also feature as CGI versions of the original characters.

Images courtest of Disney
What to expect?

The Disney live action remakes tend to take one of two routes – slavishly following the original's template (Jungle Book, Cinderella) or choosing a supporting character to follow (Oz the Great and Powerful, Maleficent). The name usually gives it away so expect Beauty and the Beast to be pretty close to the original.

The fact that it's included dancing candlesticks should be a guide as to how close it'll stick to the animation's story. It also means you can expect the classic tunes again.

Will it be a success?

Financially, yes. Disney has the brand recognition and marketing power to all but guarantee its tent pole films will be financially successful. Early predictions are putting this at a $100m opening weekend. That would put it at Jungle Book and Alice in Wonderland levels – both of which pushed towards and over $1bn worldwide.

But critically, it'll be a different matter. The live action remakes have been a mixed bag, and the original is classed by many to be the best of Disney's second golden age. In fact, the 1991 animation was the first animated movie to be nominated for Best Picture at the Oscars. We doubt this one will get as much love come awards season.

What's next?

Disney continues to raid its back catalogue with The Lion King. Another live action remake, this will be closer to Jungle Book (it's also to be directed by Jon Favreau) using CGI creatures, with Donald Glover as Simba and James Earl Jones returning as Mufasa.

Further down the line we've got Mulan, The Little Mermaid (Lin-Manuel Miranda is working on the songs), Snow White, Aladdin, Peter Pan, Dumbo, and Winnie the Pooh.

Plus we can expect appearances from a couple of Oscar winning actresses, with Reese Witherspoon set to play Tinkerbell in Tink, and Emma Stone rumoured to be taking on the villainous puppy thief in Cruella De Vil.

Taking your little princess to see the movie? Kit her out in our Disney Princess 4 Pair Socks Pack.