What to stream on Disney+
Posted by SOCKSHOP
Just when you thought there was nothing left to watch, Disney comes along to answer your isolation prayers with its new streaming service.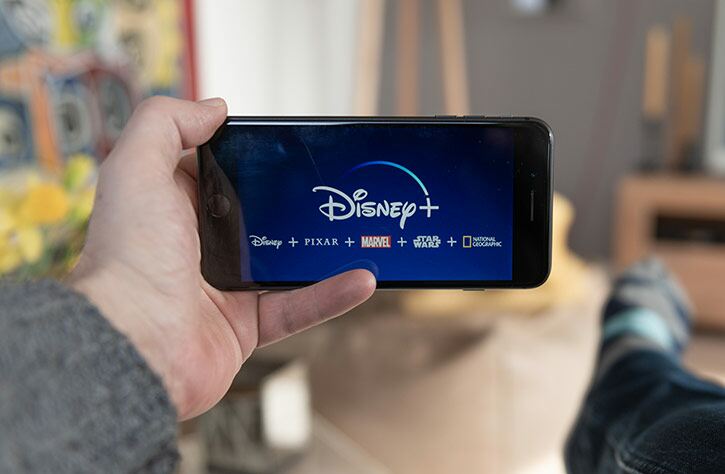 Here are five of our newer choices to get your viewing marathon underway…

The Simpsons
Homer, Bart and the rest of the clan have been a TV staple since 1989. We've watched Lisa serenaded by Michael Jackson; a monorail tear through Springfield, and wondered who shot Mr Burns – but there probably aren't too many of us who've followed Matt Groening's creation over its entire 640-episode stretch. Handy then, that a streaming service has put them all together just as staying in has become the new going out.

Lady and the Tramp
Live-action remakes have been popular with Disney for some time now and while many have been successful in the cinemas, this update heads straight to streaming. The long overdue overhaul comes 65 years since the original story of 'pampered pooch meets streetwise mutt' and it seems the modern interpretation will stick to the animated script. We can't wait to see how they'll tackle that spaghetti scene.

The Star Wars Universe
If you've longed to stream the Star Wars story in one sitting, this could be your chance. The first eight episodes are available from the 24th and although 2019's 'The Rise of Skywalker' isn't available yet, there's plenty more from the Jedi universe to look forward to. The LEGO and Clone Wars series are all included, along with two episodes of highly-anticipated "The Mandalorian". Expect a third episode this Friday, 27th March and weekly instalments of Baby Yoda and company to follow.

High School Musical: The Musical: The Series
Before we "Let it go" with Elsa, many of us were cheering on the Wildcats with Zac Efron and Vanessa Hudgens for company. High School Musical spawned two sequels, a film spin-off and a TV special after a popular reception in 2006 and it's set to return in 2020. A fresh-faced cast reference the original story in a mockumentary series telling the story of East High's first production of "High School Musical". It's all very meta.

The Marvel Cinematic Universe
Not content with swallowing up the Simpsons and Star Wars universe, Disney has recruited Marvel's roll call of superheroes to beef up its streaming service. Black Panther, Captain America, Guardians of the Galaxy, Spider-Man, Iron Man and Thor have all assembled for your viewing pleasure. Dominating the silver screen must be their end game.