7 films to watch this St Patrick's Day
Posted by SOCKSHOP
Leaping leprechauns, we've granted you one extra wish with our selection of some of the best films to get you into the St Patrick's Day spirit on March 17.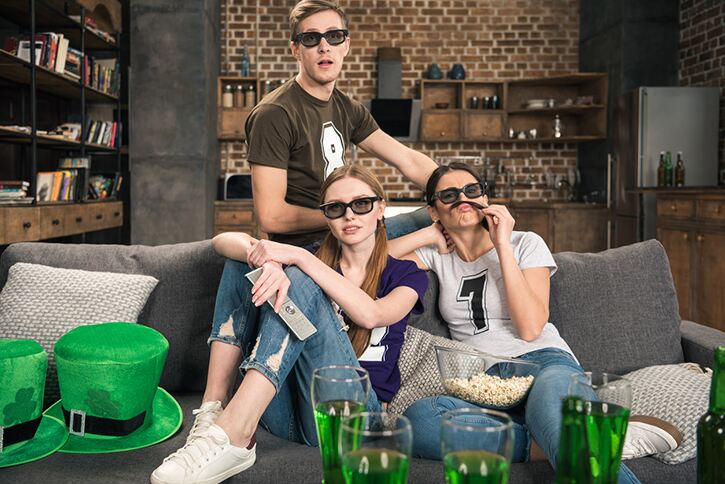 Waking Ned (1998)
In this comedy, Ned Devine played by the late Jimmy Keogh wins the Irish National Lottery but dies in shock before claiming his winnings. The villagers join together and go all out to fool the lottery inspector so they can claim the money. Director and writer Kirk Jones was nominated for a Best Newcomer BAFTA for this heart-warming debut.

In America (2002)
This touching drama chronicles the trials and tribulations of a family of Irish immigrants as they adapt to new life in America in the 1980s, while grieving the loss of a beloved son. Seen through the innocent eyes of two funloving daughters, it's directed by Jim Sheridan of My Left Foot fame, and was nominated for two Golden Globes including Best Screen Play.

Circle of Friends (2006)
This coming-of-age drama tells the story of three childhood friends - Benny, Eve and Nan who grow up together in 1950s Ireland. As they encounter their firstloves, their friendship is tested by betrayal and deception. Adapted from the book by the late Maeve Binchy, it stars award-winning actor Chris O'Donnell of Batman and Robin fame, Minnie Driver and Colin Firth.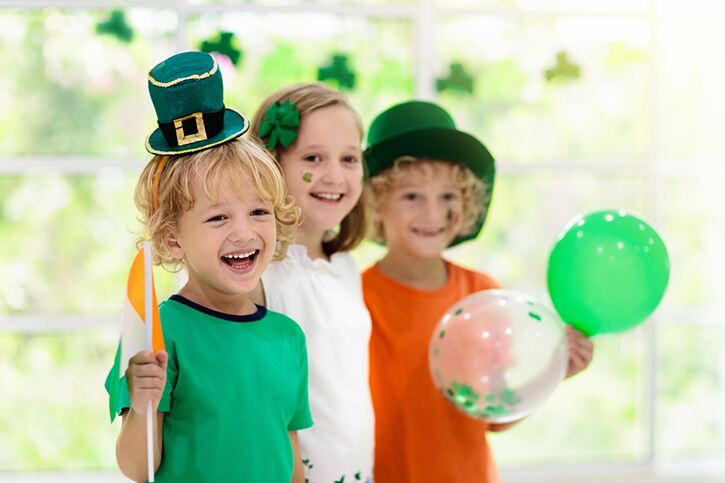 The Commitments (1991)
This feelgood romp will get you off your sofa and dancing this St Patrick's Day. Jimmy Rabitte is so obsessed with African-American soul music that he sets up his own band. But when his audition doesn't go to plan, he recruits members from people he meets along the way. The Commitments are formed, complete with backing singers and full band life drama.

My Left Foot (1998)
Adapted for the big screen from Christy Brown's autobiography of the same name, it stars Daniel Day-Lewis as Brown. Born with cerebral palsy, Brown taught himself how to write and paint with his left foot – the part of his body not affected by paralysis. Brenda Fricker, as Brown's mother, and Lewis himself both won Academy Awards for their powerful performances.

Ondine (2009)
An Irish fisherman discovers an enchanting woman caught in his fishing net while out trawling. His curious, wheelchair-bound daughter is convinced she's a mythical creature called a Selkie - a seal in the water but human on land. But what's the truth behind this mysterious woman who calls herself Ondine? Colin Farrell and Alicja Bachleda star in the romantic drama.

Darby O'Gill and the Little People (1959)
In this Disney fantasy adventure, Albert Sharpe plays Darby O'Gill who's an ex-caretaker. He's granted three wishes after a long game of cat and mouse with the king of leprechauns. After trying to outsmart one another, they eventually work together to unite O'Gill's beautiful daughter Katie and dashing caretaker Michael McBride, played by a very young Sean Connery.