What are the best socks to wear with Converse?
Posted 28th March 2022 by SOCKSHOP
Converse is one of the most versatile shoe brands in the world, and is steeped in history, with rockstars and A-listers sporting them down the years. They go with a wide range of outfits and looks, and provide great comfort on top of style too. Pairing them with a good pair of socks is a great way to show them off. And if you're wondering which
socks to wear with Converse
, then you're in the right place. Continue reading to find out exactly which socks suit your Converse best.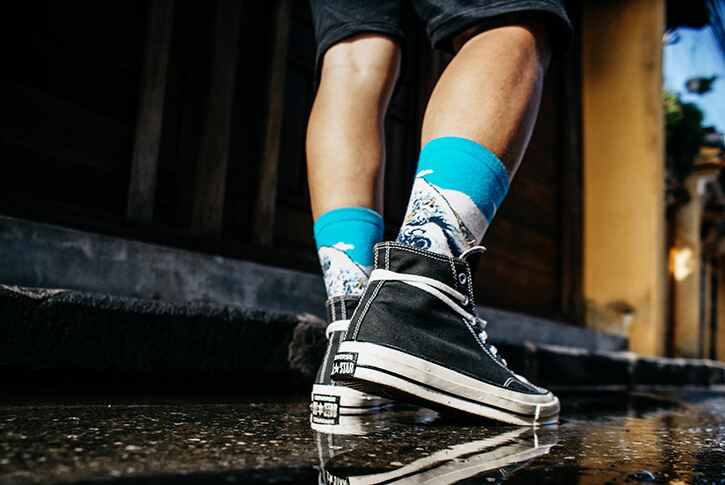 Socks vs no socks and Converse
No show socks
Ankle socks
Crew socks
Express yourself
Socks for Converse at SOCKSHOP