Everything you need to know about Cruella
Posted by SOCKSHOP
She was "born brilliant, born bad… and a little bit mad" and soon you'll be able to get to know one of Disney's most famous villans – Cruella de Vil – a bit better. Read on for everything you need to know about the cast, plot, and release date of the upcoming Cruella movie.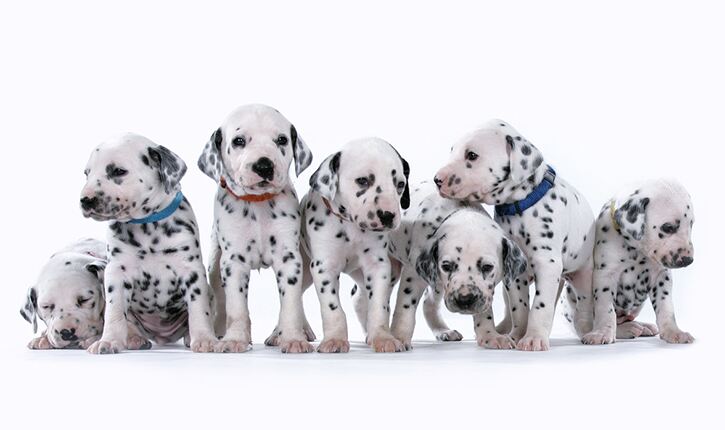 Who are the stars?
Disney's Cruella features an impressive cast of award-winning actors. La La Land's Emma Stone dons her best English accent to star as the young black- and white-haired Cruella de Vil. Emma Thompson, of Nanny McPhee and Love Actually fame, plays Cruella's glamourous and wicked boss Baroness Von Hellman and Mark Strong, best known for playing Merlin in the Kingsman franchise, also stars.

What's it all about?
The live-action prequel tells the origin story of the fur-obsessed villain who was first introduced in 101 Dalmatians. Set in 70s London, during the punk era, we're first introduced to Cruella - the future creative director of the House of de Vil - as Estella. She's a talented and creative clothes designer with big ambitions to work in the fashion world. But, in the meantime, she gets up to some criminal activity after meeting a pair of thieves. Her talents are eventually spotted by Baroness von Hellman, a fashion legend, but things don't turn out the way she expected, leading her to create a new identity as Cruella...

What to look out for
It's all about the costumes. Fashion fans will love the amazing ball scenes – including black and white and Marie Antoinette-inspired bashes – which see Cruella donning some truly dramatic attire. Fans of the 1960s Disney film won't be left disappointed either, there's nods to the original story throughout.

What's the original story?
The 1961 Walt Disney animated film is based on the book The Hundred and One Dalmatians by Dodie Smith.

Cruella De Vil discovers her school friend's dog has given birth to a litter of 15 puppies and offers to buy them. But when she's turned down, she arranges for them to be stolen to make a fur coat. She's already kidnapped 86 dalmatians so this takes it to 101.

Disney later released a live-action adaptation of 101 Dalmatians in 1996, starring Glen Close as the fur addict Cruella.

She reprised the role again in the 2000 sequel, 102 Dalmatians, which sees Cruella as a reformed character after receiving therapy while imprisoned for stealing puppies.

However, a loud bang leads her to relapse and she sets out to steal some pooches to make a new fur coat with a hood.

When can I watch Cruella?
Cruella will be released in UK cinemas on 28 May 2021, or you can order it on DisneyPlus with Premier Access for an additional fee.