Hangers for socks... a step too far?
Posted by Cassie
We here at SOCKSHOP HQ are obsessed with the recently launched

Farah 1920

collection of men's socks. Not just because this new heritage range of trendy leisure socks is seriously cool! But also because each pair comes with its own little wire hanger!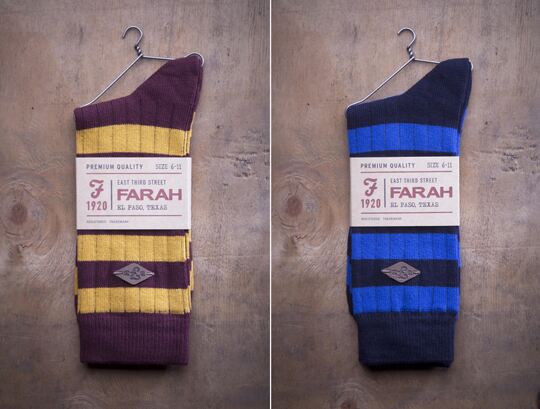 Hang on... these

Farah 1920

socks are awesome!

Hangers for socks... a step too far? We don't think so! Although perhaps the classic sock drawer approach is still the best way to store your socks until someone designs a mini sock wardrobe! No, these little hangers are just the part of the packaging. We put a great deal of effort into the packaging of our socks and think that the Farah designers have really done a great job with this new collection.


Little wire hanger

A fantastic sub brand of the much loved Farah brand;

Farah 1920

is a quirky range of beautiful socks which blends heritage and contemporary styling. Great when worn with a turned up cuff, this season's collection are textured and chunky.