How to keep your feet dry this autumn
Posted by SOCKSHOP

Getting out and about once the warm and dry days of summer are over takes a little more preparation - from choosing the right jacket to making sure you pack an umbrella.

And when it comes to keeping your toes warm, you need to make sure you're fully prepared otherwise your walk through autumnal woods could end up being a damp squib.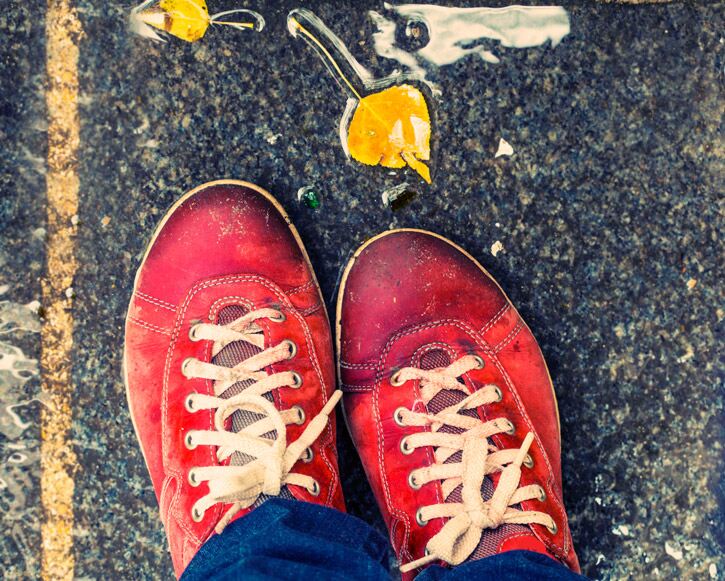 Check your shoes

Out go the canvas trainers and in come your old faithful walking shoes. Whether you favour the full on, whistles and bells hiking boots or simply a strong pair of trainers, you'll need to give them a good checking over before you take a step outside.

Look for holes in the soles and where the sole joins the upper materials.

With leather shoes that have spent the summer at the back of your wardrobe, you'll need to check for cracks as they may have dried out since you've last used them. If they're looking a little sad and dry, give them a proper going over with some polish to soften up the leather.

If you think they're beyond saving it might be time to invest in a new pair. Go for either leather or Gortex – but remember, leather ones will need wearing in before you take on them on anything longer than a mile.

Waterproof them

A good tip to give old shoes - and even new ones – a new lease of life is to waterproof them.

This can be easily done these days with a simple spray. Find one suitable for the material of your shoes and then give them a proper once over. Follow the instructions as some might need a few layers.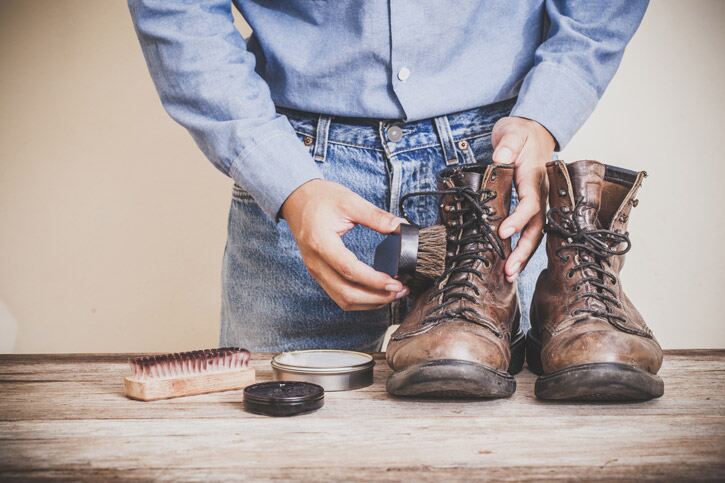 Another option, especially for leather shoes, is beeswax. Rub the wax over the entire shoe, canvas sections and all. Then on a low setting, blow-dry the shoes so the wax melts slightly. This will allow it to sink into the small gaps and sewed areas. Once it dries again, you'll be ready for the outdoors.

Invest in some good socks

Once your shoes or boots are sorted, then you need to go to the next level – socks. You may have done your best to waterproof your shoes, but there's always the chance some water will get through.

This is where your socks come in. For chunkier boots, we suggest wool socks. They're thick enough to keep your feet warm and prevent rubbing, reducing the risk of blisters. But they're also breathable and have great wicking properties.

This means they will pull water and sweat away from your feet to the outer-layer of the socks, where it can evaporate. The breathability means air can get through, helping to dry off any damp spots on your feet.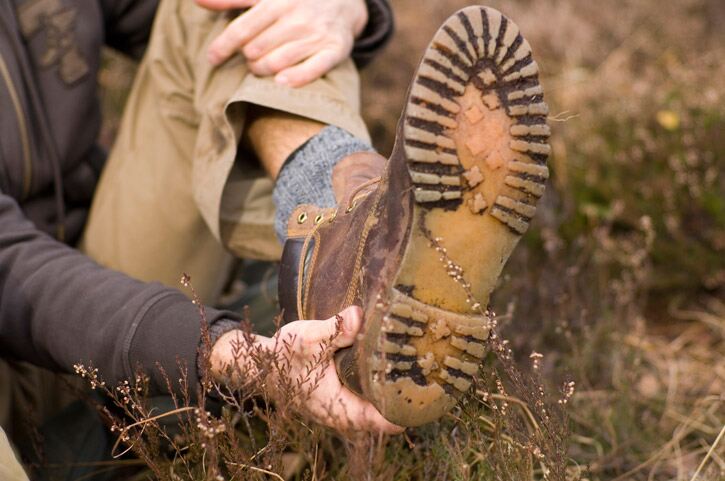 Other options include man-made performance fibres. These are designed to act in a similar way to wool, helping keep your feet dry and warm. But they tend to be thinner and so work well under shoes or trainers.

And they all come in a variety of lengths from trainer socks, for those brave enough to flash some ankle this autumn, to knee length, because you can never be too cosy.

Watch out for holes or patches of wear on your socks. If you've got some forming either darn them shut or ditch them and get a new pair. Any holes will mean that all the good work the rest of the sock is doing will be in vain.