#NationalJigsawDay - 48,000 Piece Jigsaw Challenge
Posted 3rd November 2017 by SockShop
If you took a stroll around SockShop HQ, you'd get the impression somebody has a keen interest in Jigsaws! At least six or seven walls in our old mill are covered with impressive pieces of art which – when you look a little closer – turn out to be giant jigsaws!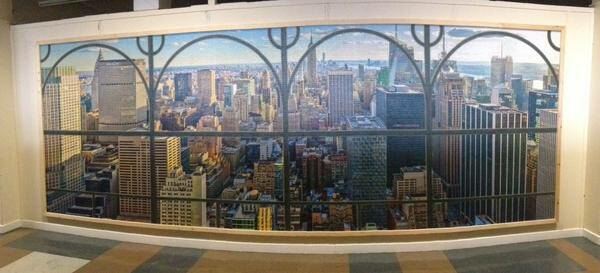 One of the walls at SockShop HQ adorned with a 32,000 piece jjigsaw depicting a view from a New York City window

SockShop's Operations Director Derek is a jigsaw enthusiast and, with a little help, is about to take on a new challenge in the form of The New Biggest Puzzle in the World… All 48,000 pieces of it! The jigsaw, which depicts various places around the world, when completed will measure 25 feet in width and be almost 7 feet tall... So we'll have to clear some space for it!

Derek and his team recently began production on the puzzle masterpiece as part of Jigsaw Festival at Christchurch in Ilkley, and are hoping to complete it by Easter... and raise a lot of money in the process!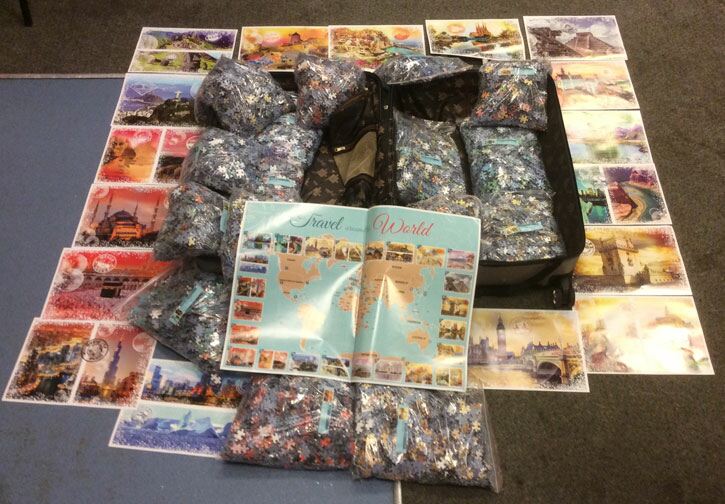 Starting point: All the pieces of the puzzle... with a suitcase to carry them!

A projection of the 48,000 piece finished product!

To help support Derek's challenge which he is completing in support of Yorkshire Air Ambulance and Cancer Research UK, we're donating £1 from every order placed on SockShop.co.uk on National Jigsaw Day (Friday 3rd November) 2017!



If you wish to make a donation yourself, you can visit Derek's Just Giving Page by clicking

here

.