How to wear knee-high socks
Posted by SockShop
This season, Prada's biggest must-buy item is knee-high socks. From smart shorts to strappy shoes, the fashion giant found myriad ways to style the preppy legwear. But if the brand's out-there runway looks are a bit too quirky for your everyday wardrobe, here's a few ways to style knee socks with your existing clothes…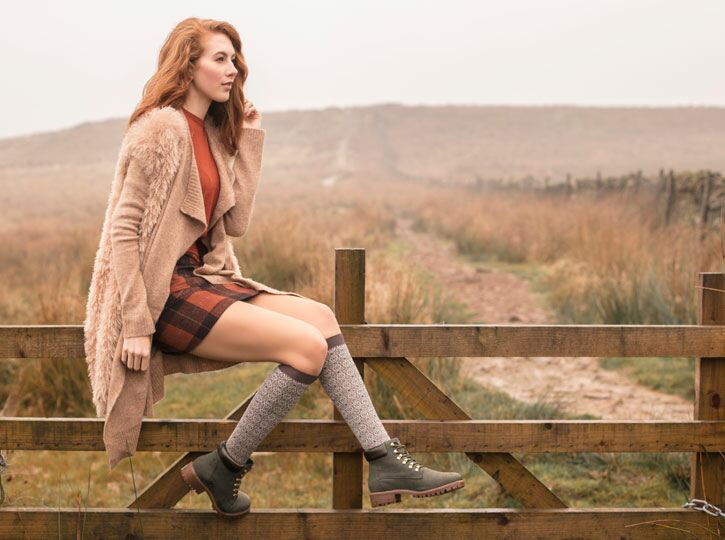 Pair them with boots
Boots and knee-high socks is the perfect fashion pair. For warmer days, layer knee-highs under long boots so they poke out over the top for a hint of colour. Go for something similar to the colour of your boots like black or grey, or be more creative with a cream, dark red or deep orange for an autumnal look.

Knee-highs also work well with ankle boots and lace-ups, especially paired with casual skirts. Team your favourite military-style boots with a pair of patterned over-the-knee socks, add your favourite winter coat, and you've got yourself a classic winter look that's the perfect way to channel Prada's runway show.

Dress them up with strappy shoes
Try something different for your Christmas party by pairing a smart or sheer pair of knee-high socks with strappy heels. Worn with a miniskirt, it's a put-together look that will earn you style points without being too out-there. You can even add a bit of sparkle with a glittery pair for a festive look.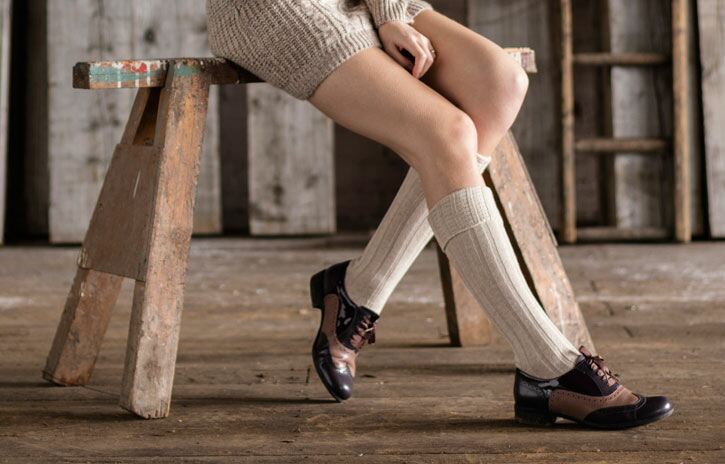 Go classic
For an understated look, you can't go wrong with a pair of knee-high socks paired with brogues, a simple black dress and a camel or khaki trench coat. It's a quirky take on a classic trend that will last you through the winter and into spring.

Wear them around the house
Knee-high socks are super cosy, so they're perfect for lounging around the house. Team a knitted pair with a casual, comfy dress for a laid-back but chic look – just add boots and a cool trench coat and you're ready to leave the house at a moment's notice.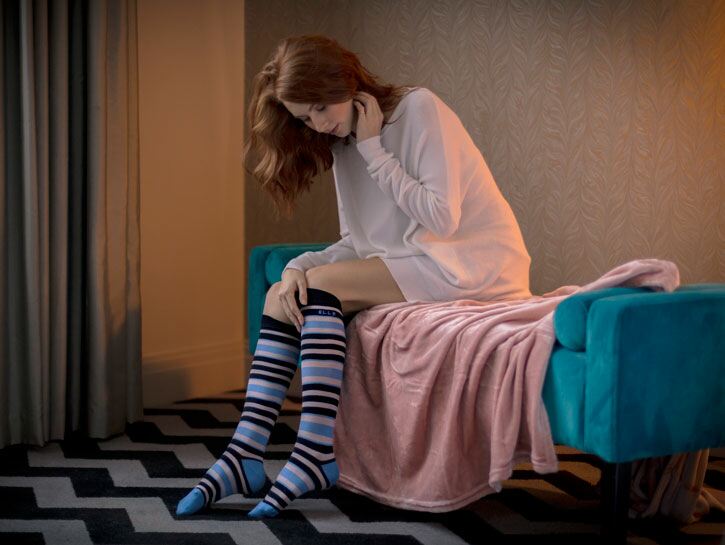 Layer them over tights
If you love the trend but don't want to try anything too outlandish, try layering a pair of black knee-high socks with tights. Worn with boots under shorts, skirts or dresses, it's a great casual look that has the added bonus of keeping your feet extra toasty, too.

Fashion-forward style
For those who really want to make the trend their own, Prada was big on pairing knee-high socks with trainers this season. Wear with a casual tee tucked into a miniskirt and add a trench coat for instant style. Roll up your coat sleeves to make the look even cooler.