Can you pull off these disputed sock looks?
Posted by SOCKSHOP
Does anything go in fashion, or are there some true fashion faux pas?
Inspired by Jeremy Corbyn's embrace of the maligned socks and sandals combination, we take a look at some of the most debated sock looks and ask 'can get away with them'?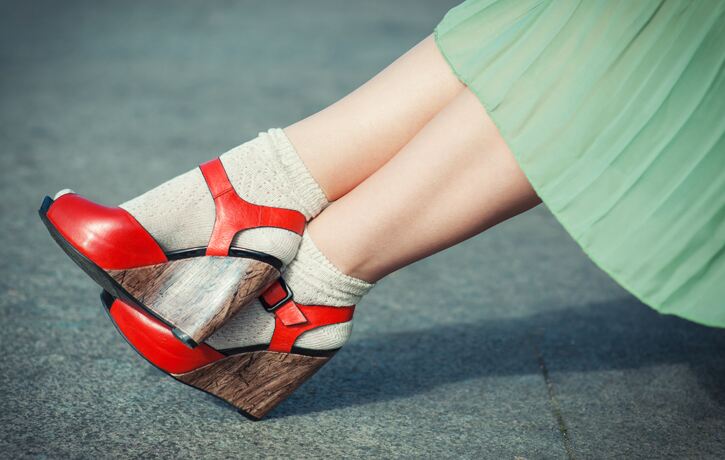 Socks and sandals

Why not?

In the past, this has generally been considered one of the great fashion faux pas, alongside the likes of shell-suits. Sandals are seen as a hot weather option; something to wear on the beach. So adding socks makes no logical sense.

Can I get away with it?

Yes! Times are a-changing. The socks and sandals look has been up and down many catwalks the past few seasons, and new Labour Leader Jeremy Corbyn, often brings them together (to much public outcry).

In fact, it's a style that has been embraced by women as well, with trend-setters like Rihanna opting for socks and sandals on a regular basis. It's a great way to wear your summer sandals throughout the year while preventing any unwanted blisters or cold feet.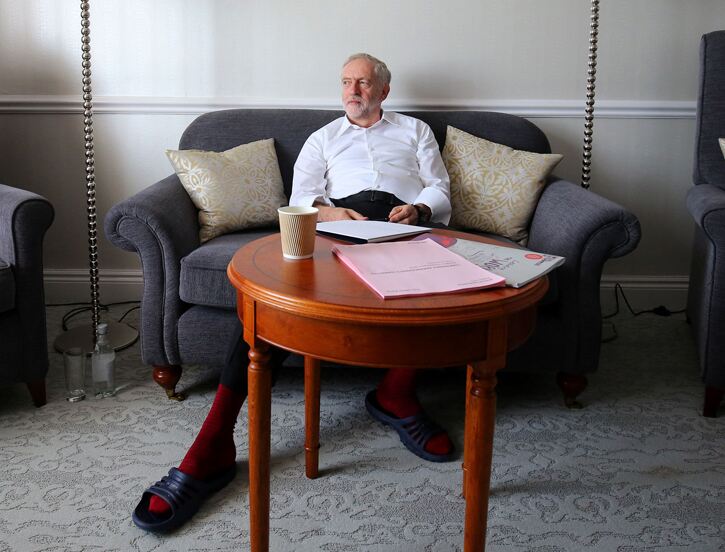 White socks with black shoes

Why not?

White socks are solely for sports or school children. Wearing them in the office with black shoes is a bit of a rookie mistake. Likewise, the dreaded combo of jeans, black leather shoes and white socks.

Can I get away with it?

As it's such a simple look, you can get away with it by making sure everything is of the highest quality, from wool socks to Italian leather loafers. Or, opt for some slightly off-white socks paired with pale grey trousers and brown brogues. It also helps if your socks are clean.

Mixing prints

Why not?

Pulling off bold colours and prints can be a fine balancing act, with too many differing designs sometimes clashing.

Can I get away with it?
As men's trousers get bolder, with patterns appearing on the high street as well as the catwalk, you'll have to start seriously thinking about how to pair your socks with them. The best tip is to keep similar designs together – so angular motifs like stripes and geometric designs go with striped trousers, while softer prints should be matched with designs like Paisley.

Shorts and socks

Why not?

Like socks and sandals, the shorts and socks combo is often associated with middle-aged men who are more worried about comfort than style. There's something jarring about having only your knees on display.

Can I get away with it?

If Pharrell Williams can pull it off, so can you. It's become a popular look among the skateboarding community so go for the full skater-chic look if you want to try this style.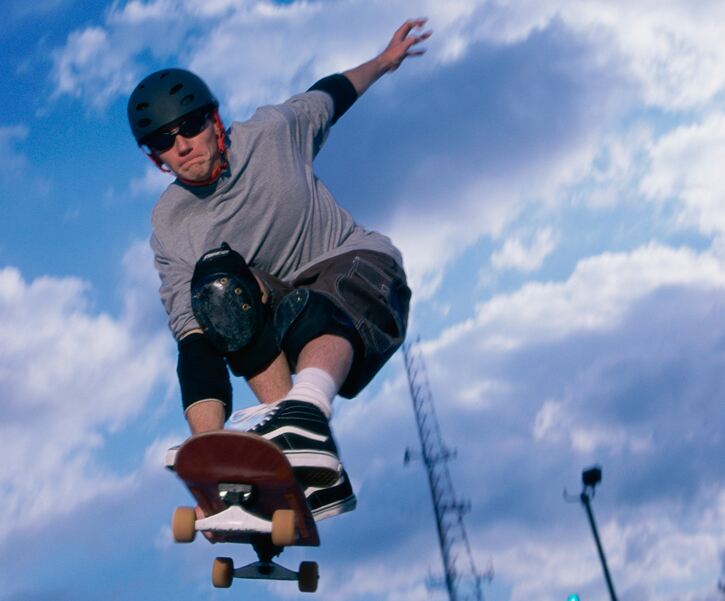 Matching socks to shoes
Why not?

While it seems logical that socks should match your shoes, the classic advice is to always match your socks to your trousers. Your shoes should match with your belt.

Can I get away with it?

Matching socks to shoes isn't wrong per se. It's only if you ignore the trousers that problems occur. Choose an outfit that is various shades of a certain colour so you can match socks, shoes and trousers together.


Out of place socks

Why not?

An outfit can tell you straight away about someone – whether they're off to work in an office or are ready for the beach. By wearing superhero socks with a tux or plain black socks with a party outfit you're sending mixed messages.

Can I get away with it?

Socks can be used as a statement accessory. A traditional grey suit worn to a wedding can be given humour and a splash of colour with the right contrasting socks. Likewise, plain socks can be used to tone down an otherwise OTT outfit.