How to care for your socks
Posted by SOCKSHOP
While you might have a sock merry-go-round in your house, replacing worn-out sets every few weeks, there's still room for a few pairs of high quality luxury socks that can last a lot longer.
Especially if you know how to look after them.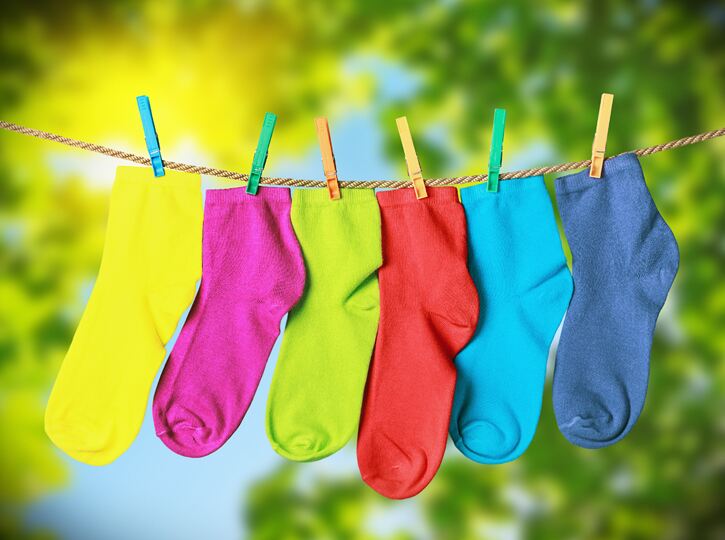 Here are a few ways to extend the life of your favourite pair of socks.

Washing socks

Socks probably get washed more often than any other item of clothing. But these regular trips to the washing machine can limit their lifespan.

By following a few simple rules, you can have clean and smell-free socks without damaging them:

1. Use a net bag

While this won't keep them free from the heat and bashing they get in the wash, it does mean you're less likely to lose them. Socks can quite often slip between the drum of the washing machine and the seal.

2. Keep colours together

We all know that a red sock in a white wash can create a pink explosion – but the opposite is also true. Washing light coloured socks with dark clothing can cause them to lose their vibrancy.

3. Avoid fabric softener

Many socks now have natural or synthetic wicking properties, which move moisture away from the feet. Fabric softener can damage this wicking ability.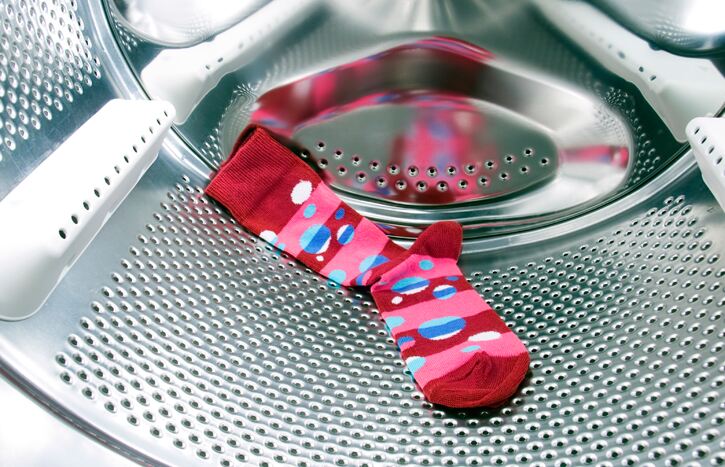 4. Special care with wool

If you've got merino, cashmere or even plain wool socks, you've got to wash them like you would any woollen item. This means hand-washing with a special detergent. If you're not up for this, wash on a low heat in the 'wool wash' option of your machine.

5. Avoid dryers

Don't use tumble driers on socks as the heat weakens the elastic and will cause your socks to become loose and lifeless. To dry them, just lay them flat on a clothes horse – don't be tempted to twist or wring them.

6. Don't iron or dry clean

Same again – the excess heat damages the structure and elastics of socks.

Storing them

Most people will simply bunch up their socks and force them into their underwear draw.

But bunching can put unnecessary pressure on the fabric and elastics in the sock. The best way to store them is by laying them flat – this also helps them keep their shape.

For your thick wool socks being stored away under the bed for winter, remember to be wary of moths. You can avoid these wool nibblers by airing the clothes out once a month, as moths hate sunlight. Also, hoovering around the storage area helps, as does the introduction of lavender and cedar balls.

Avoiding wear and tear

To avoid wear and tear you've got to start with your feet.

Firstly, the socks should fit. Ill-fitting socks are responsible for most damage. If the socks are too small your toes will rub against the ends. If they are too big, they will sag and bunch, rubbing together in your shoes.

Secondly, keep your toenails trimmed. Anything that extends past the end of the toe will rub like a knife on your socks. And don't just drag the socks on, as they'll catch on toe nails – take a bit of care when getting dressed.

Finally, avoid wearing them on rough surfaces. This means no quick trips down the path to get the washing in your socks. Invest in a pair of slippers if you need to nip outside often.