How to dress like James Bond
Posted by SockShop
Daniel Craig has not only been one of the most popular James Bonds, but also one of the most stylish. And that's a high bar – Bond has always been at the forefront of fashion while fighting enemies across the globe.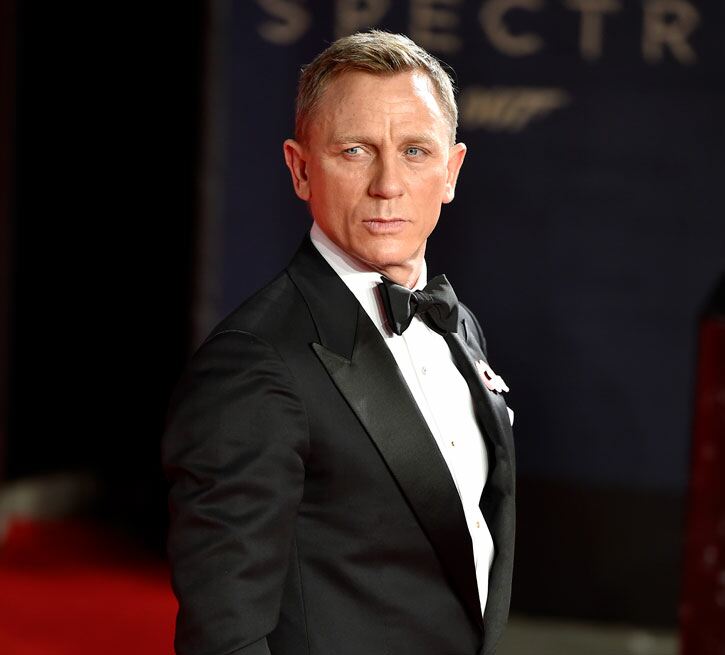 If you want to get the Daniel Craig-era James Bond look, here's our guide…

At the beach
One of his most iconic outfits was barely an outfit at all. Playing on previous Bond movies where scantily clad woman would emerge from the sea, Craig showed off his Bond body in Casino Royale in his tight blue swim shorts. If you can't quite get away with flashing it all off, combine baby blue shorts with a pale coloured relaxed short sleeve shirt.

On the job
Even when just heading into the offices at MI6 to catch up with M, Q and the rest of the bunch, you'll always find Bond looking his best. Craig's Bond favours the classic pale grey suit with baby blue shirt. The blue theme you'll see developing for Craig certainly brings out the blue in his eyes – but looks just as good on those with darker features.

Man of action
While he is often stuffed to breaking point with gadgets, Bond also knows that when you're out on the chase you need to keep your outfit simple and fitting for the occasion. Pared-back minimalism – usually in black – is the choice for chases through the snow, or battles with henchmen. His choices range from a simple down jacket to a skin-tight polo neck jumper.

A casual day out
When patrolling the streets looking for clues – or bad guys to beat up – Craig often keeps it smart. The most casual he gets is dark or white jeans usually combined with a well-fitted dark polo shirt. For colder days, you'll find him in a woollen overcoat and dark scarf. Or, on the rare occasion he ditches the shirt, it'll be plain t-shirt with black leather jacket – a look as classic as Bond.

The full Monty
But Bond shines best when he's called on to attend high class social gatherings or deadly games of Poker at the world's most exclusive casinos. It's here that he dons his famous Tux. And there's no added frills here – the look is as classic as they come. Plain black tuxedo, white shirt and bow tie – all tailored to perfectly fit Craig. If you're going to splash out on an outfit to make you feel like Bond, this is the one.