Which socks to wear for your first day at a new job
Posted by SockShop
First days are nerve-wracking at the best of times, and even more so when you've got to think about what to wear.

First impressions count more than ever, so everything from your hairstyle to your shoes – and even your socks – needs to be on point. You might not realise it, but socks can add personality to a minimalist outfit, or a professional touch to formal attire.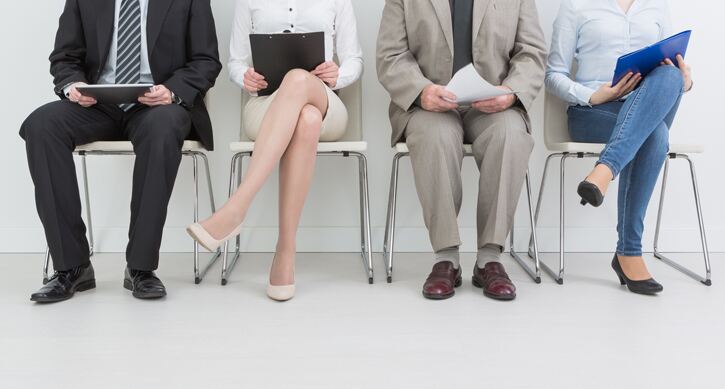 Not sure where to start? Our guide to office socks will help you make that decision.

Keep it smart
If you're not sure what your office dress code is and you want to play it safe, you can't go wrong with a pair of smart, good-quality socks. Keep the colour neutral – think black, navy and brown – and they'll match perfectly with your outfit.

Get classy
You can have fun with your socks without pushing the boundaries of your workplace dress code. Go for a brighter colour like deep red, green or blue – they add a bit of character to dark clothes.

Alternatively, opting for a conservative print can create a classy look. Try an argyle or heritage pattern in muted greys, blues and neutrals for a hint of detail that works with almost any outfit.

Men can win extra style points by choosing socks that match their tie – a sure way to maintain an understated, sophisticated look in your welcome meetings.

Show some personality
If you're working in a creative environment, or somewhere with a relaxed dress code, you can afford a bit of freedom with your socks. Novelty socks are a great way to inject a bit of personality into your outfit – Canadian Prime Minister Justin Trudeau is well known for his love of themed socks.

So whether you like bright colours, cartoon characters or even Christmas socks, don't be afraid to try them out in the office. Plus, they're a great conversation starter – perfect for those first-day nerves.

Comfort over style
More than anything, you need to feel as comfortable as possible on your first day in the office. Bamboo socks are made from bamboo fibre that's super soft and adaptable to the temperature, so you'll never feel overheated in a stuffy office.

And with absorbent, breathable material, they'll keep your feet feeling fresh all day, too – just one less thing to worry about.