How to curl your hair with socks
Posted by SOCKSHOP
Here at SOCKSHOP, we are fans of everything sock related and we love to keep on top of the latest trends. And while knowing how to curl your hair with socks may sound like a rather strange activity, believe us when we say that this new technique takes our love of socks to the next level. In this article, we look into the new trend and provide you with a step by step guide on how to curl your hair with socks.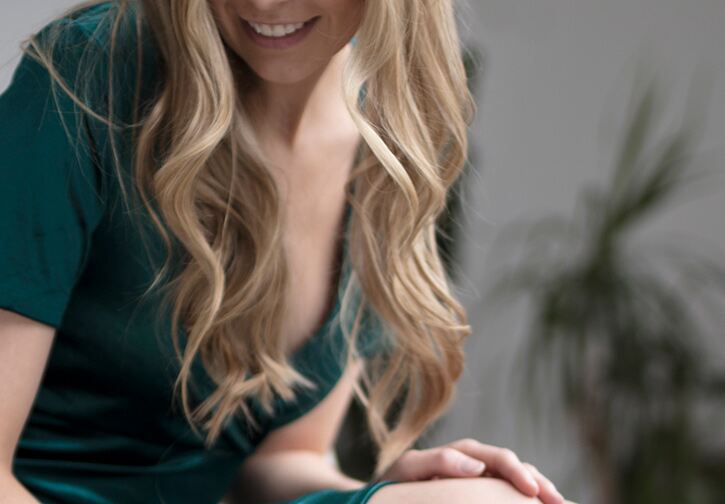 Why heatless curls are the way forward
Are you guilty of using straighteners or other hot tools to curl your hair? Don't worry, we are too. While many of us have spent years curling, straightening and styling our hair with various heated tools, the impact that this has on your hair could be making your head unhappy!

Although using curling wands or straighteners to style your hair, tame those stubborn stragglers, and create a brand new look may seem like the best and easiest way to style your hair, it could actually be doing it more harm than good.

Frequently exposing your hair to high temperatures can cause breakages and dryness and is damaging to your hair. While using a heat protector on your hair might help ease some of the damage, it still isn't fully preventing your hair from being damaged. If you're looking for a way to curl your hair without the risks, heatless curls are the way forward. And how do we recommend you do this? Socks!
What you'll need to know before curling your hair with socks
Ok, so before we start, here's the list of things you'll need to know and prepare before curling your hair with socks.
In terms of the amount of socks you'll need, most need four to six old (but clean!) socks. This is the perfect way to upcycle old socks that you don't wear anymore.

How many socks you use depends on how thick your hair is and how tight or loose of a curl you want.

If you have longer hair, use long socks as you will need enough material to wrap your hair around.

An important thing to note is that thinner socks work better than big wooly socks.
How to curl your hair with socks
Here's our very own step by step guide to curling your hair with socks.
Step 1
Start with clean, damp, towel-dried hair. Ensure your hair is damp enough to dry overnight while you sleep.
Step 2
Brush out your hair to make sure you don't have any tangles or knots.
Step 3
Divide your hair into four sections. If you want to use more socks, you'll need to divide your hair into a number equal to the amount of socks you are going to use.

If you are using four socks, you should part your hair into a centre parting, and then a front and back section on each side
Step 4
Wrap each section of hair in a sock, ensuring you coil the hair from the middle of each sock so you have ends left exposed to tie when you're done.

Roll each sock tightly up to your scalp. You want to ensure you get the sock as tight to your head as possible, while making sure it is still comfortable.
Step 5
Once you've got the sock against your scalp, tie the ends of the sock into a knot. Make sure the knot is tight enough to keep the curl in overnight while you're tossing and turning in your sleep.

Once you've completed this step, you'll be left with a head of knotted socks with hair wrapped around each one.

If you feel your hair needs to be a bit wetter at this stage, you can mist the wrapped up hair. But, be careful NOT to make it too wet or it won't dry overnight.

And voila! This step should only take about 5-10 minutes tops and then you're all done. You can go ahead and sleep on the sock curls now.
Step 6
After a night's sleep, you can gently take the socks out. It doesn't matter what order you do this in.

Once you've removed the socks, you should be left with voluminous curls.
Step 7
Once all the socks are out, go through your hair gently with your fingers or a comb to break up the curls. After you're satisfied with how loose or tight your curls are, you might want to secure them with some hairspray.

And that's it! This super simple guide shows that socks aren't just for your feet, they should be your new hair styling tool too.
Socks from SOCKSHOP
Here at SOCKSHOP, we love socks and are loving this new killer trend of heatless curls. With our range of cotton socks for women, you'll have endless options of what you do with your new socks. Either keep your feet warm and toasty or style your hair, the opportunities are endless.

If you're not feeling like using your cashmere socks for your hair, don't worry - we don't blame you! Save those socks for a special occasion. Hair curling is reserved for old socks and we are here to replenish your sock collection with lovely socks that are far too nice to be used for hair curling! Shop our range of socks today and see what tickles your fancy.