LFW Look: Socks and Sandals are in!
Posted by Danielle
From faux-pas to hot-to-trot, one of fashion's former biggest no-nos has been an absolute hit on the catwalks during the look ahead to Spring/Summer 2015... For the guys AND the girls!
At London Fashion Week, we saw models in socks and sandals, socks and heels and even just socks! So, why has this formerly blacklisted look climbed the ranks in the style stakes?
Stephen Doig at The Telegraph tries to explain the recent surge in this often shunned style: "
Perhaps it's the final frontier of hipster fashion, which has quietly breached every sartorial rule in the book – geography teacher beards, Dierdre Barlow glasses, Hawaiian shirts – all suddenly worn with unerring confidence. Perhaps this is simply the last taboo being broken."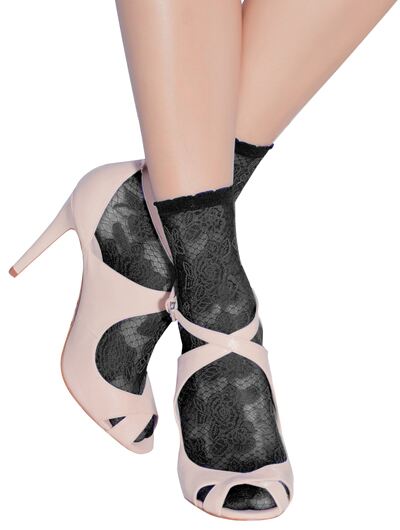 Whether they be flats or heels, or you're rocking socks and slides, your style surely won't be shunned after getting the nod from some of the biggest names in fashion at the recent host of Fashion Weeks!

If you're worried about braving this bold style, Jess Cartner-Morley at The Guardian gives some tips on how to make this look work for you: "My findings: it can kind of work, but you have to steer it towards looking like you are wearing ankle boots with bare legs, and away from looking like an old-fashioned dolly with white socks and shiny black shoes. So avoid white socks, and avoid shoes that have two or more of these characteristics: Mary Jane straps, bows, round toes, new-uniform patent shine. Keep the colours bold and bright or neutral and sophisticated; choose shoes that are a bit pointy, complicated or multi-strapped, for attitude."

Take a look at our selection of ladies' anklets and ankle socks perfect for working this look and don't be afraid to strut it in socks and sandals.