Strictly socks: the right footwear for the right dance
Posted 8th September 2015 by SockShop
With the return of a certain prime time celebrity dancing show last weekend, we take a look at what's best to wear on your feet when you hit the dance floor.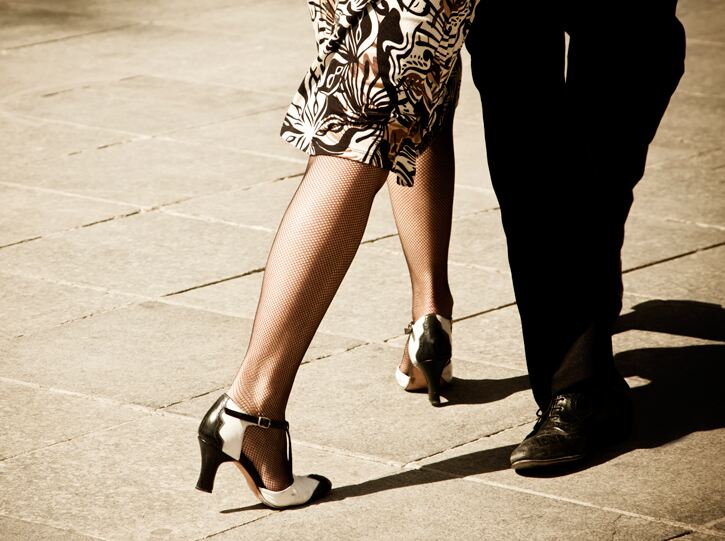 Ballet

Ballet is famous for its delicate shoes that allow dancers to stand on their toes. But underneath these are the equally important ballet socks and tights.

The tights were introduced to both showcase and hide the legs at the same time.

While 18th century audiences wanted to see the intricate footwork and leg movement, they weren't quite ready for flashing of bare flesh. So the ballet tights were born. The specialist tights offer full grip around the toes and heels, without sagging.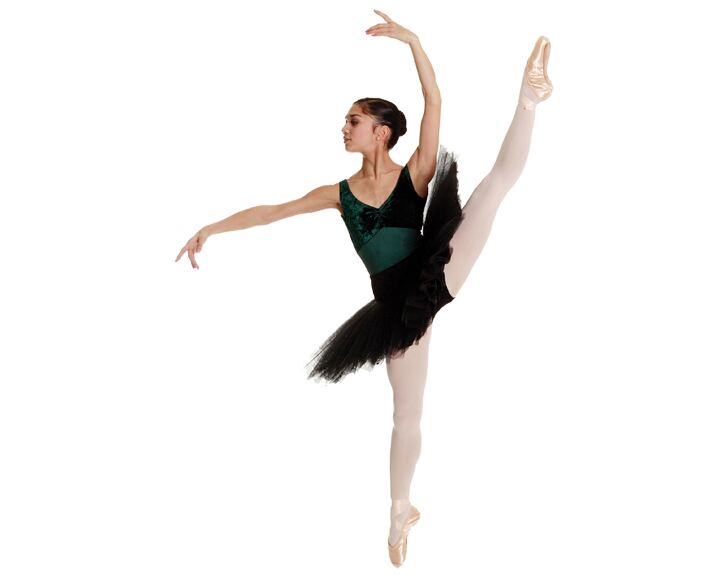 Ballroom

While a lot of focus is on the sparkly dresses in ballroom dancing, a good pair of tights can draw attention to the work of the legs.


Tights with back seams show off the line of the leg, which is hugely important in ballroom competition when judges are analysing every little movement and step.


Tango

Few dances highlight the legs more than the tango. And with its reputation as a sensual dance, many performers choose to go
bare legged
for the dance of love.


The dresses were made with light material for the very purpose of giving the legs freedom to flash and move.


But you can
add another level of allure with a pair of fishnet stockings
, like the
Tango Floral Fishnet Tights.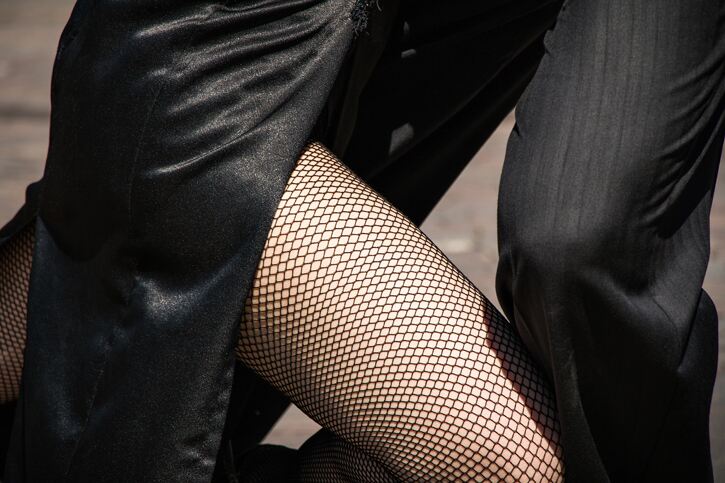 Charleston

The Charleston was hugely popular in the 1920s, especially among 'Flapper girls', young women who frequented nightclubs.

With their new liberation and freedom, they would often be seen with their stockings rolled down as far as their calves to flash off a section of thigh.

Others would wear gold and silver adorned garters that would peek out from under their skirts as they danced.

Flamenco

The original Flamenco dress has its origins in the same place as the dance – among the peasants and farmers of Andalusia.

As the dress progressed and evolved over the decades, it got shorter and shorter.

To go with the dark reds and blacks of the dress, dark tights were favoured, such as these Flamenco Printed Back Seam Tights.