How to dress to impress in unpredictable weather
Posted 18th September 2018 by SockShop
After a lovely long hot summer, there's definitely an autumnal feel to the air these days.

But while autumn might be great for colourful countryside walks and cosy nights in, it can play havoc with your wardrobe.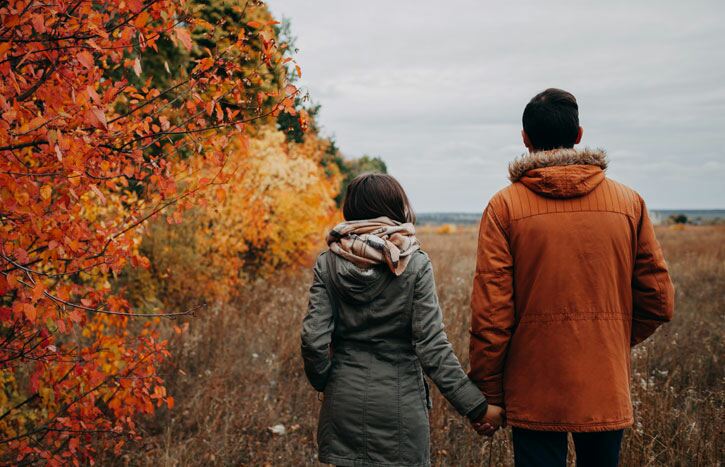 So, what's a girl to do when warm afternoons are bookended by crisp mornings and cool evenings? Here are our tips to stay ahead of the weather this autumn.

Check the forecast
This summer was great, wasn't it? You could leave the house every morning safe in the knowledge that it was going to be hot and you'd dress accordingly. But at this stage, it's not quite so clear cut. Be sure to check the weather forecast before you pick out your outfit for the day. That way you'll hopefully be made aware of any predicted showers to watch out for.

Layers, layers, layers
As we all know, the answer to not knowing what to wear is simple: layers. Not only can layers mean you're wearing a few different outfits in one (and who doesn't love a good reveal?), they can futureproof against any changes in the weather. T-shirts, thin sweatshirts, cardigans, leggings: these are all essentials for your autumn wardrobe. Just don't forget to make sure you've got enough space in your bag to store it all if you need to whip something off!

Accessorise
By this, we don't mean earrings and bangles, although you could totally pull them off! No, when it comes to accessories for autumn, we're talking hats, snoods and scarves. If you're feeling a little chilly, then a well-chosen beanie could make all the difference to your outfit. And if you've gone for blacks and greys, a colourful pashmina would not only keep you warm but also add a whole new dimension to your look.

Lighten up your jackets
Put the thick, cosy jackets away for another couple of months because they're only going to make you uncomfortably hot if the weather is changeable or you use public transport, which can be toasty at this time of year. Opt for lighter jackets, instead, and add one or two waterproof options to your wardrobe to keep you covered for all (watery) eventualities. If you're still a bit chilly, add a simple scarf or hat.